Days Of Our Lives Spoilers: Rafe Learns The Difficult Truth About Hope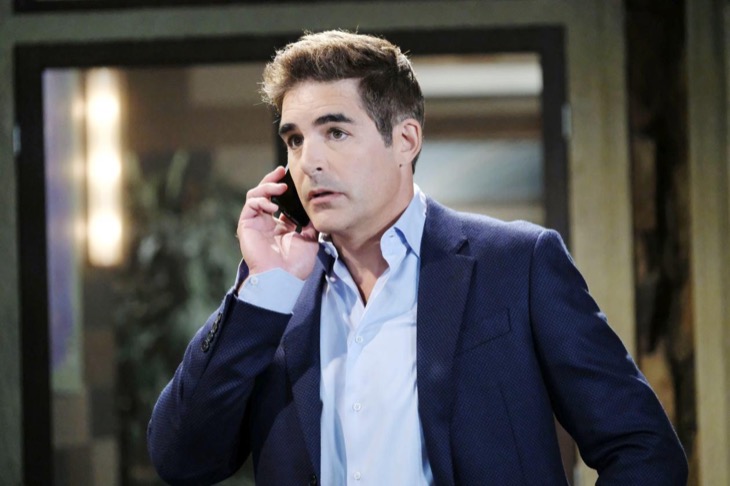 Days of Our Lives spoilers say that Rafe Hernandez (Galen Gering) will soon return to Salem only to find out that the love of his life is no longer there. After he returns back home and runs into Roman Brady (Josh Taylor), he quickly finds out that Hope Brady (Kristian Alfonso) not only left town but that Ciara Brady (Victoria Konefal) is presumed to be dead, too. Needless to say, Rafe beyond shocked by the news. Here's what you need to know.
Days of Our Lives Spoilers – Rafe Learns The Difficult Truth About Hope
In his conversation with Roman, Rafe revealed the real reason why he had to leave Salem but added that the Hernandez family is now safe. However, he never imagined the new turn of events, especially hearing that Hope had left.
Speaking to Soap Opera Digest in a new interview, Galen Gering, who plays Rafe on the hit NBC soap, hints that his character was hoping for a reconciliation with his ex-wife Hope. Even though she pulled the plug on their marriage quite some time ago, Rafe simply never got over his feelings for the beautiful brunette.
Galen puts it this way, "When Rafe left town, he thought he was going to be getting back together with Hope and they were going to be rekindling this flame that they once had, that for one reason or another, hadn't been allowed to burn. So he comes back and he's done with all this stuff with his family and he's excited about the possibility of what the future holds and now she's gone? And to find out that Ciara's gone and possible dead, too? That's a lot to take in."
DOOL Spoilers – Will Rafe Find Hope?
Rafe is obviously devasted to hear the news on several levels but sets about trying to find Hope and track her down and see what he can do to help her. But will he actually find her? And could he possibly find out the real truth about Ciara and if she is indeed dead or alive? Needless to say, Days of Our Lives fans will have to tune in for all of the action!
Be sure to catch up on everything happening with Days of Our Lives news right now. Come back here often for all the latest Days of Our Lives spoilers, news, and updates.