Days Of Our Lives Spoilers Next Week: Doug And Julie Mourn Ciara, Hope's Disappearance Stuns Loved Ones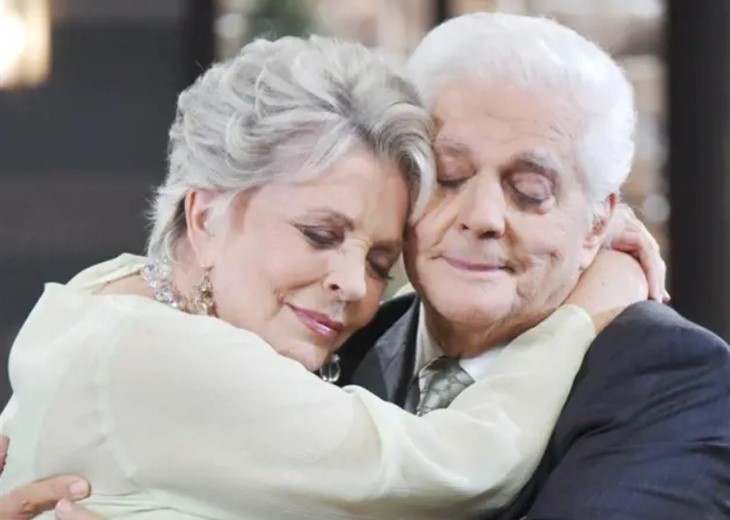 NBC Days of Our Lives spoilers for the week of October 26 reveal that the day of Ciara Brady Weston's (Victoria Konefal) Salem memorial will arrive. Doug Williams (Bill Hayes) and Julie Williams (Susan Seaforth Hayes) will mourn the young woman they loved. Meanwhile, everyone will be stunned by the letter they find at Hope Brady's (Kristian Alfonso) house.
Days Of Our Lives Spoilers – Claire Brady's Memorial Planning
DOOL spoilers reveal that after finding out about Ciara's alleged "death," Claire Brady (Isabel Durant) decided to plan a memorial. She talked to Ben Weston (Robert Scott Wilson) about it once, but he didn't see the point and was angry. So, Claire has been doing all this planning on her own. That memorial is going to take place during the week of October 26.
DOOL Spoilers – Ben Weston's Mission
Meanwhile, Ben is focused on getting revenge by killing Vincent Belman (Michael Teh). However, Clyde Weston (James Read) would rather his son leave Salem with him. When Ben tells him no, he will try and stop him from killing Vincent. He may not win any Father of the Year awards, but Clyde knows that Ben doesn't belong in prison.
Days Of Our Lives Spoilers – Mourning Ciara Brady Weston
Days of Our Lives spoilers from the new issue of Soap Opera Digest show a photo of Ciara's memorial. It takes place at Julie's Place and a large photograph of Ciara is on display. Doug and Julie are holding each other, crying of the tragic loss of their beloved family member.
However, everyone needs to remember that the only "evidence" of Ciara's death are bullet casings. All that proves is that shots were fired. It doesn't mean Ciara was shot, no matter what Vincent says. Plus, Ciara very well could have escaped the car before it blew up.
DOOL Spoilers – Hope Brady's Letter
During the memorial, there will be two people missing that should be there. One is Ben and Claire will go looking for him. The other is Hope, who has left a letter at her house.
Jack Deveraux (Matthew Ashford) and Jennifer Horton (Melissa Reeves) find the letter and are "stunned" by what it says. Will anyone actually go looking for Hope or will they just accept she has left Salem? We will have to keep watching the NBC soap opera to find out.
Be sure to catch up on everything happening with DOOL right now. Come back here often for Days of Our Lives spoilers, news, and updates.