Days of Our Lives Spoilers: Fans Hope Bonnie Died, Not Adrienne – Is This Possible?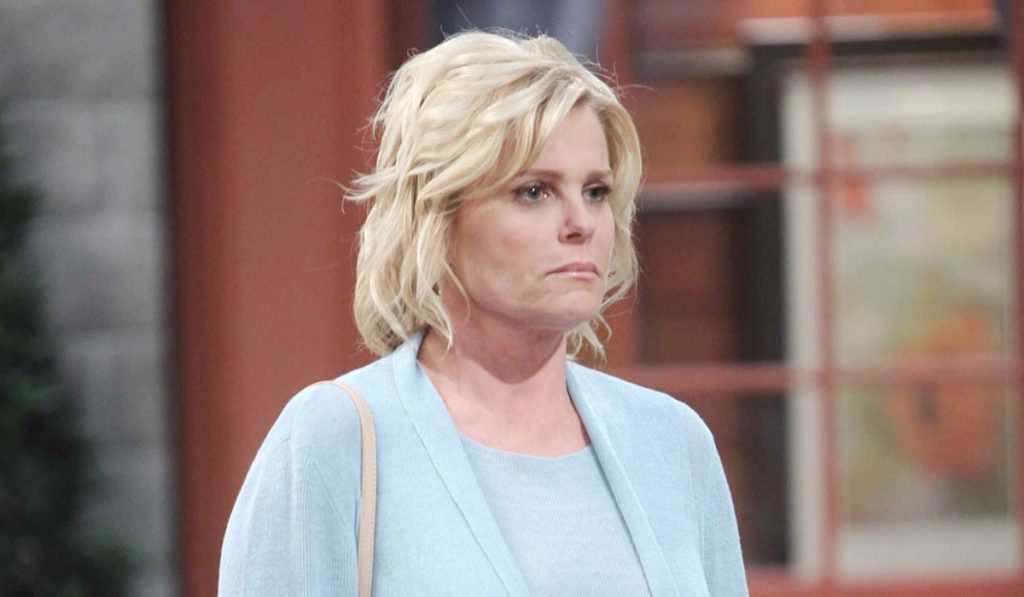 Days of Our Lives spoilers reveal we will soon find out how Adrienne Kiriakis (Judi Evans) died and why Will Horton (Chandler Massey) is in prison. Until then, fans are hoping that it's not true. Could it be possible that Adrienne is still alive and it is her lookalike, Bonnie Lockhart that met her maker?
DOOL spoilers confirm that after the one-year time jump, some Salemites ended up meeting their demise. One of them was Adrienne Kiriakis. However, the truth about her death remains a mystery, at least to fans.
When Jennifer Horton (Melissa Reeves) woke up from her coma, Justin Kiriakis (Wally Kurth) just told her that it was such a complicated story.
DOOL Spoilers: Will Horton's Guilt and Confession
So far, we know that Will is in prison for somehow being responsible for Adrienne's death. However, he has not discussed the circumstances to Ben Weston (Robert Scott Wilson) or anyone who visits.
In the latest issue of Soap Opera Digest, it was teased that Will feels incredibly guilty. He ends up confessing to JJ Deveraux (Casey Moss), Sonny Kiriakis (Freddie Smith) and Justin. We also know that at some point, Will came across Adrienne and Sarah Horton (Linsey Godfrey) in a precarious predicament. But that is all that has been released regarding Adrienne's death.
Days of Our Lives spoilers reveal that Victor Kiriakis (John Aniston) finally tells the truth to Ciara Brady (Victoria Konefal). Naturally, she feels compelled to rush to Will armed with all of this new knowledge.
Xander Cook (Paul Telfer) doesn't seem too pleased by her knowing the big secret. He also makes an admission to Victor. Then, Xander demands to know what Ciara plans to do now that she knows what they've been hiding.
Days Of Our Live Spoilers: Dool Vets Bill And Susan Seaforth Hayes Announce New Writing Project https://t.co/utTGblj46g pic.twitter.com/nx5Vx6Guey

— SOS/CTS/HH (@SoapOperaSpy) January 13, 2020
Days of Our Lives Spoilers: Bonnie Lockhart Theory
Adrienne was a fan-favorite character on the NBC soap opera. Fans were shocked that she was killed off. However, it wasn't for personal reasons. Actress Judi Evans has another job outside the entertainment industry. When she got bumped up to full-time, it made it nearly impossible for her to continue filming.
Head writer Ron Carlivati said that if she gets time off or takes a vacation, then they would like her to come film some scenes. However, until then, it seems that Bonnie dying instead of Adrienne is just wishful thinking.
Be sure to tune in to catch up on everything happening with DOOL right now. Come back here often for Days of Our Lives spoilers, news, updates and rumors!