The Bold And The Beautiful Spoilers: Rena Sofer Teases Wyatt's Choice– Quinn Refuses To Accept Sally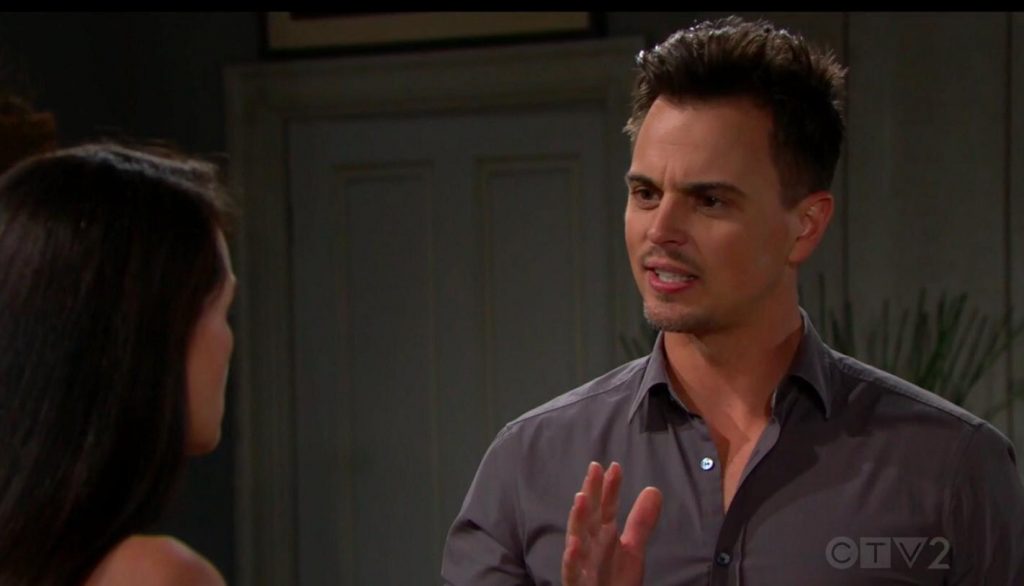 The Bold and the Beautiful (B&B) spoilers reveal Quinn Forrester (Rena Sofer) may continue interfering in Wyatt Spencer's (Darin Brooks) love life. She is livid that he proposed to Sally Spectra (Courtney Hope). Citing that Flo Fulton (Katrina Bowden) just "made a mistake," how far will Quinn go to get her way?
Bold & The Beautiful Spoilers – Choosing Sally Spectra
Quinn has never been a huge supporter of Sally. She honestly believed that after some time, Wyatt would forgive Flo. In fact, when Wyatt announced he proposed marriage to one woman, she assumed it was to Flo. She was stunned to discover that it was in fact, Sally. This created a tense conversation between mother and son. She tried to urge him to reconsider, but his mind seems to be made up.
B&B Spoilers – Flo Fulton Finds Out About Engagement
During a recent episode of B&B, Sally and Flo ended up having an awkward conversation at the Bikini Bar. This is when Flo discovered that Wyatt and Sally were engaged. She was stunned and even said, "That just doesn't sound like something he would do." However, Wyatt did propose and now Flo has to deal with the chance that she has lost him forever.
Bold & The Beautiful Spoilers – Quinn Forrester Interferes
The Bold and the Beautiful spoilers suggest that Quinn's recent conversation with Wyatt won't be her last interference. She is convinced that Wyatt is making a huge mistake and that somehow, Sally's mistake was so much worse than the "PhoeBeth" baby scheme. Expect her to continue meddling in her son's love life. The question isn't if, but how far will the mother go to get what she wants for her son?
The Bold And The Beautiful Spoilers: Wyatt And Flo Could Get Back Together – Will Quinn Get Her Way? #boldandbeautiful #BB https://t.co/cyZqf0gqb6

— SOS/CTS/HH (@SoapOperaSpy) September 30, 2019
B&B Spoilers – Will Wyatt Spencer Change His Mind?
It isn't known right now if Wyatt will change his mind. However, there are storylines happening outside of Wyatt and Sally's relationship that could change things for the couple. One is Katie Logan's (Heather Tom) need of a kidney transplant. Some fans believe that Flo will get redemption by being a match. If this happens, and with Quinn's meddling, could Flo end up getting the man of her dreams after all?
Rena Sofer spoke to CBS Soaps in Depth about Quinn's involvement. She explained that to Quinn, it is a matter of which woman will make Wyatt happier. In her mind, that woman is Flo.
Be sure to tune in to catch up on everything happening on B&B right now. Come back here often for The Bold and the Beautiful spoilers, updates, news, and rumors!