General Hospital Spoilers: Maurice Benard Reveals Shocking News About Laura Wright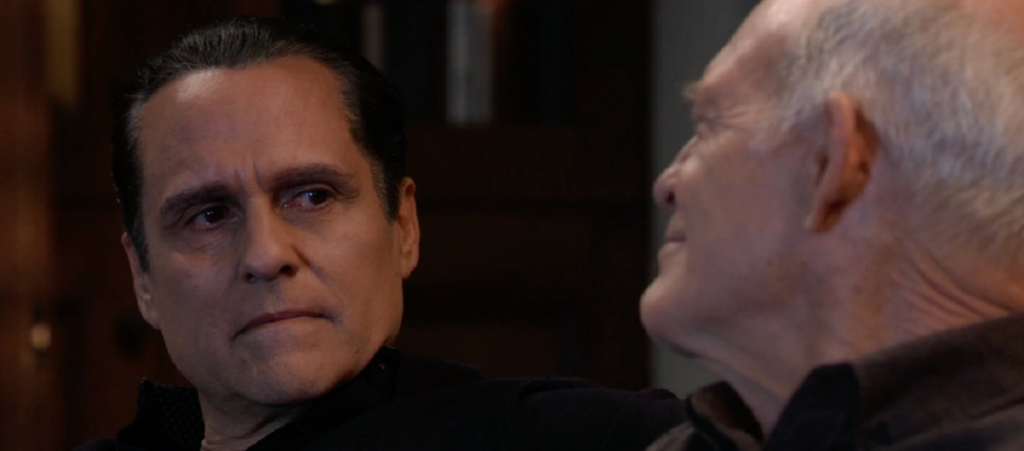 General Hospital star Maurice Benard has come out with a new book. Titled "Nothing General About It: Love (and Lithium) Saved Me On and Off General Hospital," the actor has been busy promoting the memoir. Recently, a social media post indicated that Benard wasn't on good terms with his co-star, Laura Wright, at least in the beginning. Find out what the leading man had to say about it.
GH fans are excited about Benard's new book. It is a memoir filled with details of his life experiences, both in his personal and professional life. Dedicated to educating others about mental illness, in particular, Bipolar disorder, Maurice spends a lot of time reaching out to others who may be suffering on social media. He is w3ell-known for reminding his followers that even if they don't think so, their lives matter.
GH Spoilers: Working with Bipolar Disorder
In fact, it was recently revealed that the show bosses at General Hospital were aware of Benard's Bipolar disorder diagnosis. Like many with the condition, he went into a manic phase within his first three weeks on the show, then took a nosedive into a depression. However, they worked with him and many years later, he is not only still on the show, but the man who plays Sonny Corinthos is a fan favorite.
General Hospital news teases that when Maurice first joined the show, he had some tension with Laura Wright. In fact, on Instagram, the actor outright said that he was not on good terms with the actress.
"… when I first met @welcometolaurasworld, [we were] not on great terms. Why? You have to read the book. Laura came on GH with both guns blazing, took no prisoners and made Carly her very own."
Of course, the two get along great now.
General Hospital Spoilers: Trouble In The Corinthos Home – Sonny And Carly Can't See Eye To Eye https://t.co/yeIMQI44Y8 pic.twitter.com/SlpfDs6IMJ

— SOS/CTS/HH (@SoapOperaSpy) December 11, 2019
General Hospital Spoilers: Maurice Benard Says Dreams Do Come True
On a more recent Instagram post, the actor uploaded a video of him walking into HarperCollins New York City offices. He wrote that this is where dreams come true. He added that the publisher is the real "dream team."
Maurice Benard's book, "Nothing General About It" will be released on April 7, 2020.
Be sure to tune in to catch up on everything happening with GH right now. Come back here often for General Hospital spoilers, news, updates and rumors!