General Hospital Spoilers: Elizabeth Turns Her Back On Nikolas After Hayden Is Forced Out Of Town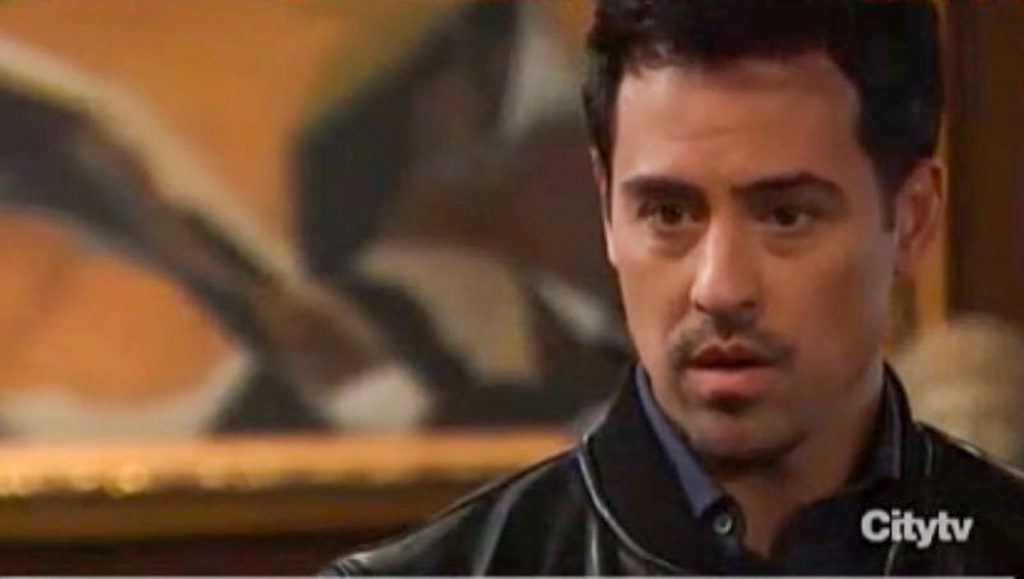 General Hospital (GH) spoilers tease that under any other circumstances, Elizabeth Webber (Rebecca Herbst) would be thrilled to find out that Nikolas Cassadine (Marcus Coloma) is alive and well. Bur Nikolas seems to have gotten so desperate that he is taking terrible risks that don't just have consequences for him. but for those helping him as well.
General Hospital Spoilers – Bad decisions
So far, Nikolas' actions have caused Ava Jerome (Maura West) to check herself into Shadybrook because he revealed himself to her and then let her think she was hallucinating. Then he freed Cassandra Pierce (Jessica Tuck) from Pentonville Prison, which led to his niece, Charlotte Cassadine (Scarlet Fernandez) being held hostage and ultimately to Cassandra's death at the hands of Valentin Cassadine (James Patrick Stuart), He also used Jasper "Jax" Jack's (Ingo Rademacher) credit card to rent the van he used to help Cassandra's escape, which could put Jax in serious legal trouble. And now it seems as though Hayden Barnes will be in danger from Valentin, so she will have to go into hiding.
GH Spoilers – Hayden Barnes was just settling in
Hayden just reunited with her sister Elizabeth and revealed the existence of a daughter she shares with Hamilton Finn (Michael Easton)/. Now Hayden will be forced to leave her sister and daughter behind because of Nikolas. Elizabeth will be so happy to find out that he is alive and well, but that will quickly change once Liz finds out why Hayden had to go and some of the other poor choices Nikolas has made.
General Hospital Spoilers – Nikolas Cassadine has been out of control
Nikolas has good intentions but his desperation has caused him to forget what is most important, his loved ones. Nikolas still hasn't revealed that he is alive to his mother and son, because he is so obsessed with taking down Valentin and getting his fortune back. It may tale Elizabeth to give Nikolas a firm talking to before he changes tactics. Hopefully this will happen before any more damage is done.
General Hospital Spoilers: Olivia Updates Lulu About Dante – Upset Lulu Seeks Comfort From Dustin #GH #GH56 #GeneralHospital #ABCSoaps #ABCDaytime #PortCharles #SoapOpera #DaytimeTV #DaytimeDrama #DaytimeSoaps #SoapNews #DaytimeStories #SoapStories https://t.co/HgpkyEFwcP

— SOS/CTS/HH (@SoapOperaSpy) November 21, 2019
GH Spoilers – What will happen?
Will Elizabeth's joy turn to anger once she finds out the extent of Nikolas' actions and the impact his decisions have had on Hayden? Will she be the person who will finally convince Nikolas to change tactics? Stay tuned to General Hospital airing weekdays on ABC. And don't forget to check back here regularly for all your General Hospital news, information and spoilers!