Days Of Our Lives Spoilers: Former DOOL Characters Reunite For Exciting New Series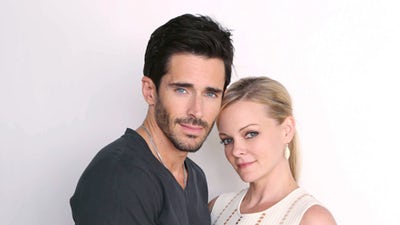 Nine "Days of Our Lives" characters from the 2000s will come together for an exciting new digital series that's called "Last Blast Reunion." The short-form digital streaming series is scheduled to launch on the DOOL app on November 29. New episodes will air every Thursday for the following seven weeks.
Days of Our Lives Spoilers – Fan Favorites Return For The New DOOL App Series
Each weekly episode lasts between 7 to 10 minutes. The premise is a class reunion and the celebrities who are returning include Brandon Beemer, Martha Madison, Nadia Bjorlin, Heather Lindell, Aaron Van Wagner and Lindsay Hollister. Teressa Liane and Chadwick Hopson are recast for the role of Mimi Lockhart and Kevin Labert, respectively. Other DOOL cast members are expected to join.
One week after airing on the app, the episode will then be available for viewing on the NBC app and NBC.com. DOOL head writer Ron Carlivati will have the same role in the new series. Corday Productions is producing it along with Sony Pictures Television. The executive producers are Ken Corday, Greg Meng, and Albert Alarr.
"Days of Our Lives" co-executive producer Greg Meng said, "We are excited to bring together some of the most beloved characters from DAYS in the next DOOL App series."
"As this new digital platform continues to grow, we can provide exciting additional content to complement the air show on NBC," he continued.
DOOL Spoilers – Last Blast Crew Reunion
The series will be on the premise of a class reunion. Belle and Chloe will learn that Kevin has reopened the .Com Café in New York. He creates a replica of the place where they use to hang out 20 years ago. Then, they plan a reunion of the Last Blast Crew, which will see old friends and rivalries together.
Days of Our Lives Spoilers: JJ and Abigail Discuss Haley's Death – What Happened to Thia Megia's Character? @celebratesoaps https://t.co/v9lSBYbNes

— SOS/CTS/HH (@SoapOperaSpy) November 20, 2019
Days of Our Lives Spoilers – Actors Released From Contracts
The news about the upcoming launch of the "Last Blast Reunion " comes after it was announced that the actors of the TV soap were released from their contracts. The soap is expected to go on an indefinite hiatus at month's end. NBC has not been canceled and the show has enough episodes to last through the summer of 2020. Negotiations between Sony Pictures Television and NBC are still underway for the renewal of the series.
Stay tuned to Days of Our Lives and keep checking Days of Our Lives spoilers frequently for all the latest news, updates and developments!