Days of Our Lives Spoilers: Eric's Demand – Eric Tormented By Xander – Sarah Stuck In The Middle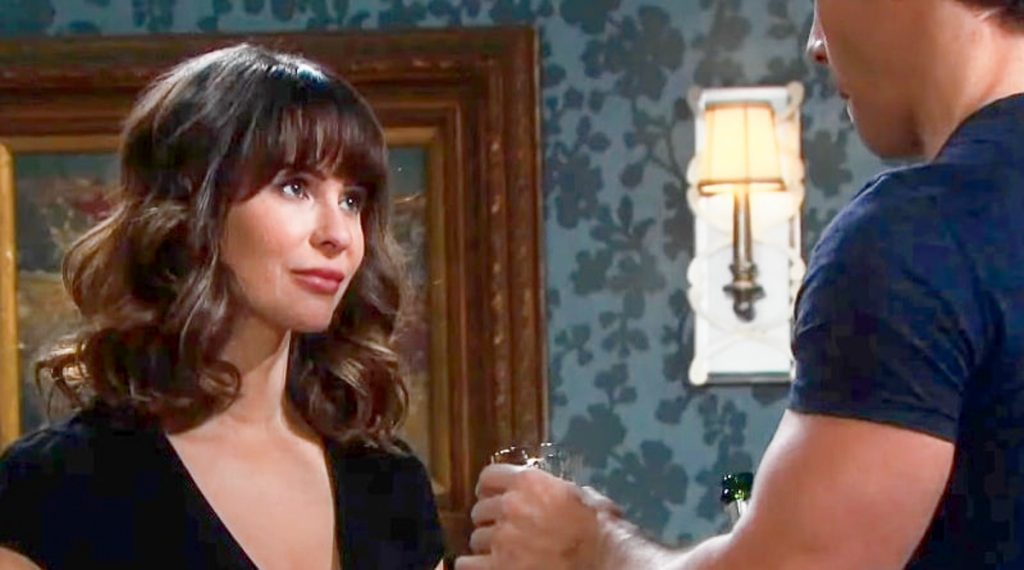 Days of Our Lives spoilers confirm Eric Brady (Greg Vaughan) has a demand for Sarah Horton (Linsey Godfrey). He orders the new mother to get rid of Xander Cook Kiriakis (Paul Telfer). During an interview, Vaughan discussed the storyline and explained Eric's state of mind.
Days of Our Lives Spoilers – Eric Brady's Ultimatum
DOOL spoilers reveal Eric goes to visit Sarah to make a custody arrangement for Mackenzie "Mickey" Horton (the May twins). While they are talking, he ends up making a demand. He doesn't want Xander anywhere near his little girl. This puts Sarah in an awkward situation.
DOOL Spoilers – Xander Cook Kiriakis' History
While we are loving "Xarah" together, one can't ignore Xander's violent past. He has killed and it is speculated that he is responsible for framing Ben Weston (Robert Scott Wilson) for Jordan Ridgeway's (Chrishell Hartley) murder. He even went as far as to hold Nicole Walker (Arianne Zucker) hostage when she was forced to marry him.
Even though Xander has seemingly changed, it is easy to understand Eric's concern.
Days of Our Lives Spoilers – Sarah Horton's Decision
Days of Our Lives spoilers tease that Sarah makes a tough decision. She tells Xander what the deal is and she feels there is no other option than to give Eric what he wants. She can't risk losing her child, even though she loves Xander and he has been such a wonderful father to Mickey.
Days of Our Lives #DOOL Promo:Stefano DiMera Stole Patch's Face! So, Where Is the Real Steve Johnson? @celebratesoaps https://t.co/fJzZ0ZfLAj

— SOS/CTS/HH (@SoapOperaSpy) November 29, 2019
DOOL Spoilers – Salem Tormentor Reacts
It is revealed that Xander reacts the way he usually does — by wanting revenge. However, he later changes his mind and due to his love for his new little family, he will step aside and let Eric have his way. Speaking to CBS Soaps In Depth, Greg Vaughan discussed Eric's concern.
"Having another male figure in the picture who has tormented Eric's family is a problem. There will be a lot of bumping heads."
As for the future of Eric and "Xarah," only time will tell if the three characters can come to some sort of compromise. Fans will just have to keep watching the NBC soap opera to see how this storyline develops during the next few weeks.
Be sure to tune in to catch up on everything happening on DOOL right now. Come back here often for the latest in Days of Our Lives spoilers, updates, news and rumors!