'The Young And The Restless' News: Robert Adamson Teams Up With 'Y&R' Alum Kelly Sullivan for 'Ashes' – See the Film Poster HERE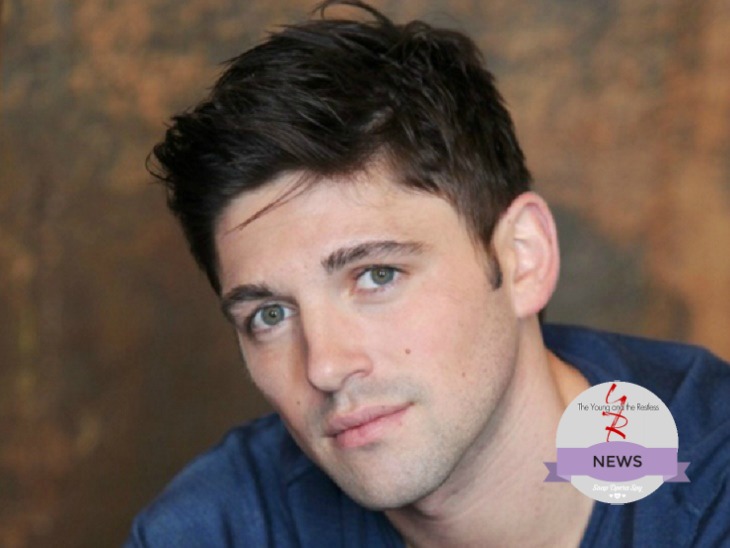 'The Young and the Restless' has some great news today. Robert Adamson has teamed up with fellow 'Y&R' alum Kelly Sullivan for a short film entitled, 'Ashes,' and you can see the film poster here!
The 'Young and the Restless' co-stars began filming the project in early April, just as Robert dropped to recurring status as Noah Newman on 'Y&R.' This week, Kelly Sullivan's character, Sage, was killed off, but fans can catch the soap stars in 'Ashes' very soon.
Related: 'The Young And The Restless' News: Robert Adamson And Kelly Sullivan Working On New Film 'Ashes' Together
Robert Adamson directed the upcoming short film, continuing his work on the production side of the movie. In 2015, Robert teamed up with fellow soap opera stars including his 'Young and the Restless' onscreen sibling, Hunter King, who plays Summer on 'Y&R,' for the film, 'Our Last Day as Children.' The cast list also featured his ex Linsey Godfrey, who is Caroline on 'The Bold and the Beautiful.'
Related: 'Young and The Restless' News: Robert Adamson Dropped To Recurring Status
Adamson shared the 'Ashes' film poster via social media tweeting, "@KellySullivanNY Poster for our short film starring the beautiful and talented Kelly Sullivan and @Jake0lson. #Ashes" How exciting! The details of the plot behind 'Ashes' are still limited. Hopefully, we will get a trailer for the 'Y&R' star's short film soon. Maybe 'The Young and the Restless' actor is behind the wheel of another thriller? The 30-year-old soap hunk also starred as Caleb in the ghost story, 'Villisca.'
What do you think of the poster for 'Ashes' starring 'Young the Restless' alumni Robert Adamson and Kelly Sullivan? It looks like the drama will be intense. Moreover, what do you think of the team of soap opera stars working together on separate projects? Let us know your thoughts in the comment section below.
Share your thoughts in the Comments section below, on our Facebook Page, or join our Facebook Group for Discussion.