"The Young and the Restless" spoilers for Friday, October 14, tease that Neil (Kristoff St. John) will have some concerns about Hilary (Mishael Morgan). Now that she's the host of GC Buzz, it puts her in a powerful position. Devon (Bryton James) is insisting that they need to stick to their principles. He doesn't want to present gossip in the usual way.
Hilary hates that they can't use a scandalous approach to some of the town's hot stories, but she's going along with it. Of course, things are different when it comes to family and pals anyway. They bought the show so they could control the content, especially the reports on their loved ones.
Still, Neil might worry that Hilary will bail on this ethical style. He'll mainly be concerned about Jack (Peter Bergman). Friday's Y&R preview video shows Hilary saying, "Jack is my friend. I'm not going to drag his name through the mud. That's not what I'm about."
Will Hilary be able to keep her promise as more scandals emerge? Time will tell, but there's certainly some juicy material coming up. "The Young and the Restless" spoilers indicate that Jack will carry out the next phase of his revenge mission. During a tense chat with Phyllis (Gina Tognoni, Jack will admit that he plans on making Victor (Eric Braeden) pay for the pain he caused.
Jack's vengeance won't conclude there. Phyllis is obviously a target, but we can't forget about Jill (Jess Walton) and Billy (Jason Thompson) either. Jack has sabotage on his mind and that could lead to bad news. Brash and Sassy is about to be hit with several shocking obstacles.
"The Young and the Restless" spoilers say a product launch party will soon get underway. Unfortunately, the launch will hit a snag. It could put the whole company in jeopardy if they can't get a grip on it. It seems Jack will be involved in some hurdles that B&S will have to overcome.
Jack's retribution could stir up major trouble. He might make his enemies feel his wrath, but this could easily backfire. Y&R rumors hint that Jack is inciting wars he's not ready for. We'll give you updates as other details come in. Stay tuned and don't forget to check Soap Opera Spy often for the latest "Young and the Restless" spoilers, rumors, updates and news.
Share your thoughts in the Comments section below, on our Facebook Page,  join our Facebook Group or Head over to our Discussion Board to Talk Soaps Daily!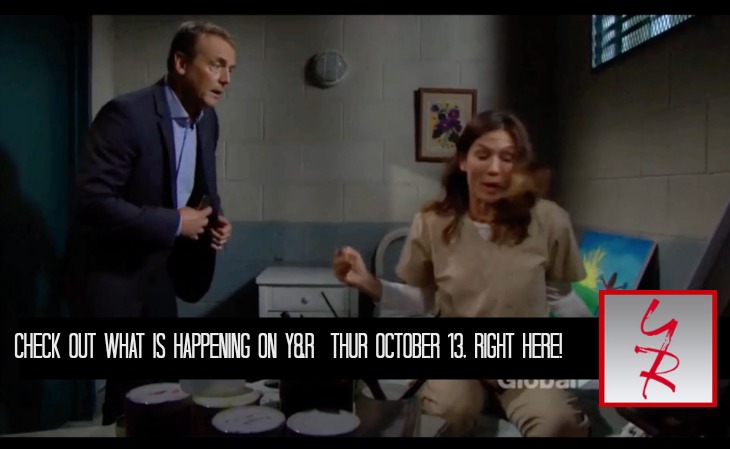 Great Y&R Products!