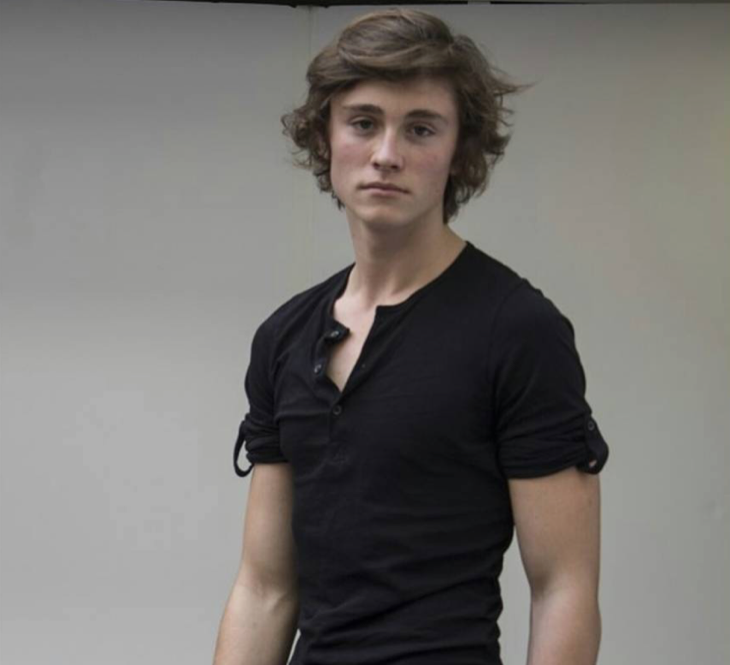 'The Young and the Restless' casting news includes the addition of Tristan Lake Leabu as Reed Helstrom. The teenager is the son of Victoria Newman [Amelia Heinle] and JT Helstrom [Thad Luckinbill].
Serial Scoop confirmed on Monday, December 5 that the actor has indeed been cast in the role of a teenage Reed. Taping with a new actor as Reed was to begin on November 15. The role of Reed Helstrom was portrayed by young actor Max Page until 2015.
A casting call was put out in early November for the role of Wes, a teenager described as good-natured, willful and sensitive who finds happiness in playing the guitar. It wasn't a stretch for fans to believe this was a SOARS recast for Reed Helstrom.
Related: Sharon Earning Respect, Offers To Divorce Dylan – Writers Rehabilitating the Character
On November 30 Tristan Lake Leabu shared a photo on Instagram – and the actor is walking onto the CGS lot with the hastags #work #pages #cbs. A follower asked, "Audition or booking? Either one, congratulations!!!" Tristan replied, "I'm on a show, but I can't say what, yet and thank you!"
It's been quite some time since 'Y&R' viewers Reed's father JT in Genoa City. Victoria and JT's marriage fell apart. JT didn't want Victor Newman [Eric Braeden] to have anything to do with raising Reed and sued Victoria for full custody.
While all this was going on JT was involved in a relationship with Katherine Chancellor's granddaughter Mackenzie Browning [Clementine Ford]. JT received full custody of Reed, Mac was offered a job in Washington, D.C., married JT and the couple left town. Mac later gave birth to a son the couple named Dylan. From time to time Reed has visited his Victoria.
If Reed is back in town does that mean JT will return also? Victoria's love life is in disarray. 'The Young and the Restless' fans have been led to believe that there had been some rockiness in JT and Mac's marriage.
Related: Sharon Case Shares Photo With Michael Muhney – Hinting Adam Newman Return?
Fans are excited that 'The Young and the Restless' has added Reed back to the Newman family. It will be interesting to see how an overprotective Victor reacts to his grandson's arrival in Genoa City. Tristan Leabu as Reed may give Victor a run for his money.
Share your thoughts in the Comments section below, on our Facebook Page, or join our Facebook Group for Discussion.