'General Hospital' Spoilers: Lynn Herring Discusses Serena Baldwin Return Rumors – Lucy Coe Needs Her Daughter Back In PC!
As if Lucy Coe hasn't dug herself into a deep enough hole, by being the real estate agent obligated to sell General Hospital, Lynn Herring has suggested they add another element of drama by bringing her and Scott Baldwin's (Kin Shriner) daughter, Serena Baldwin (Carly Schroeder) back.
With Scotty no longer dating Bobbie Spencer (Jacklyn Zemen) and Dr. Kevin "Doc" Collins (Jon Lindstrom) divorced from Lucy and in a brand-new relationship with Laura Webber (Genie Francis), things could go sour pretty quick if you bring a teenage girl into the mix; especially a girl who would be torn between two fathers.
Long-time fans will remember who Serena Baldwin is.  She is the daughter of Dominique Stanton Baldwin (Shell Danielson) and Scott Baldwin.  Serena was born through a surrogate, Lucy Coe after Dominique found out she was terminally ill and wanted to leave Scott a child.  She was born in 1993 and was named after Dominique's family estate named "Serenity".
Serena's short life has been filled with many adventures, including kidnappings, being raised by her Uncle Rex and Lucy, then losing and gaining a couple half-siblings, including Christina Baldwin, who Lucy and Scott adopted but was later kidnapped by her biological mother and Logan Hayes (Josh Duhon) who was murdered, in self-defense by Lulu Spencer (then – Julie Marie Berman).  The latter happened long after Serena chose to leave Port Charles to live in Paris with her sister Christina, Lucy and Kevin.
Although Lynn Herring admits to ABC Soaps In Depth that it's highly unlikely Serena will return to the show anytime soon since there are a lot of stories currently airing involving the younger characters, but what fan wouldn't enjoy watching Lucy attempt to control her "Pumpkinhead", while Serena adjusts to living with both her dads, and a new-found, older brother, Franco Baldwin (Roger Howarth) who is a reformed serial killer.
Be sure to watch ABC's General Hospital daily and check Soap Opera Spy often for updates, news, rumors and spoilers!
Share your thoughts in the Comments section below, on our Facebook Page,  join our Facebook Group or Head over to our Discussion Board to Talk Soaps Daily!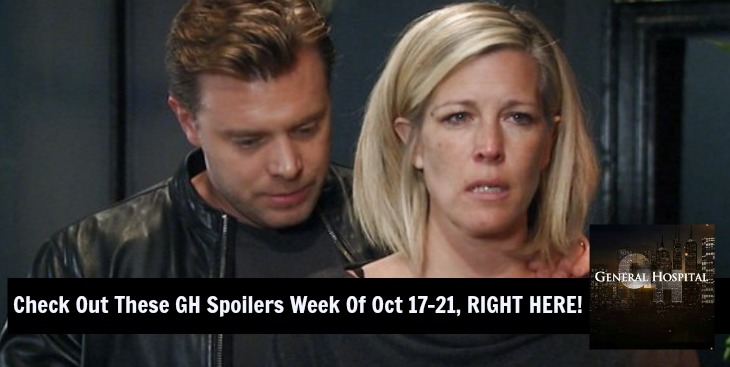 Check Out This Fun General Hospital Halloween Puzzle!
GREAT GH PRODUCTS!