'The Young and the Restless' Spoilers June 26: Victor Shoots Flack or Jack, Avery Says Joe Raped Her, Marisa Warns Paul of Impending Violence
"The Young and the Restless" spoilers for June 26, 2015 reveal that Avery is in the hospital and has been raped.  Avery tells Paul and Dylan that although she did not see the person who raped her she knows it was Joe.  Meanwhile, both Jack and Flack head to the park and Victor presumably shoots Flack and Gabriel sees it.
The Friday June 26, 2015 episode of Y&R opens with Joe [Scott Elrod] is at the Athletic Club he is totally stressed he is thinking back on his meeting with Avery [Jessica Collins] at the park.
Avery is in the hospital they are taking samples from her to see what happened. They want to get evidence from the attack.
Jack [Peter Bergman] and Marisa [Sophia Pernas] are speaking she says she heard them talking at Jabot and she heard that someone is going to the park tonight and they are not coming back.
Related: 'The Young and the Restless' News: Mishael Morgan Talks About Upcoming Birth of First Child, Shows Off Baby Bump in Stunning Photo Shoot
Flack [Peter Bergman] and Gabriel [Justin Hartley] are talking and Flack has a gun Gabe tells Flack his plan is not going to work. Flack says, "I know what I am doing. I am sick and tired of that insufferable ham Victor [ Eric Braeden]. I am going to take him out once and for all. Flack points the gun at Gabriel and says, "If you are not on my side you are another loose end I have to deal with!"
Dylan [ Steve Burton] and Sharon [ Sharon Case] are having a party to tell everyone they are expecting.
Joe is still thinking about what happened in the park with Avery. Joe is very upset.
At the hospital the nurse is still with Avery she is checking her for evidence. The nurse says to Avery, "If you want to tell me something, I can tell the police for you. They are right outside the door!" Avery says, "Okay, it was Joe, he raped him!"
Nikki [ Melody Thomas Scott] says to her security guard, "Stop follow me, you are too close to me." Victor shows up and Nikki tells him to call his guard off her he is too close. Victor tells Nikki the guard is there to keep her safe. Nikki asks, "What is he protecting me from?"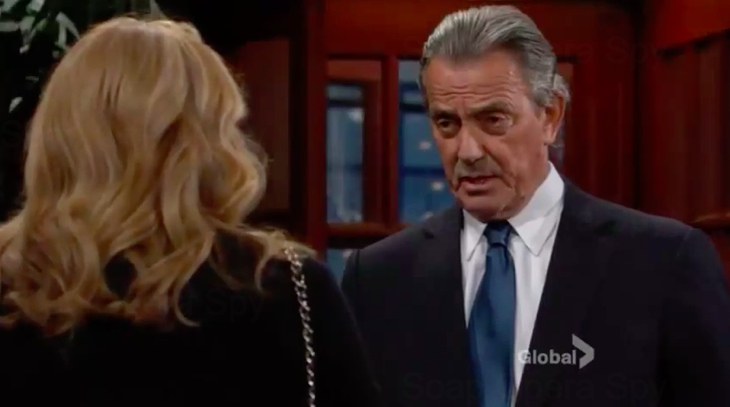 Victor asks if Nikki is coming home and Nikki says, "No, I am going to a party at my son Dylan's house." Nikki asks Victor to give her time. Victor says, "There may not be much time. I just know I am going to protect you all no matter what!"
Gabriel tells Flack, "Calm DOWN, I am on your side! How are you going to get Victor to shoot you?" Flack says, "I have a gun!" Flack aims the gun at Gabriel and pulls the trigger. Adam is scared to death, really nervous. Yikes, Gabriel finds out the gun is not loaded.
Flack calls Nikki and he tells Nikki, "Go to the park, I need to talk to you." Nikki agrees to go and Victor overhears and says, "You are not going to the park Flack is dangerous!"
Related: 'The Young and the Restless' Spoilers June 25: Jack Speaks To Phyllis, Gabriel Agrees to Frame Victor For Flack's Fake Death, Avery Attacked!
Christine [LauraLee Bell] does not show up at Sharon and Dylan's party she is busy but they are waiting for Nikki to arrive and then Mariah [Camryn Grimes] says tells us what this party is for perhaps Nikki won't come. Sharon says, "Okay, Dylan and I are expecting a baby." Everyone congratulates them and Paul [ Doug Davidson] says it is going to be his first grandson.
Jack and Marisa are talking and Marisa tells him Jabot is now Newman Jabot and Jack cannot believe that his family could accept this. Jack tells her he is going to the park. Marisa tells him not to go but Jack does not listen and he leaves for the park.
Nikki arrives at the party and she asks Dylan if he is happy about the baby and Dylan says he definitely is. Nikki asks Sharon, 'Are you still on your meds, are you taking them? Can you take the meds when you are pregnant?" Sharon tells her YES!
Dylan gets a phone call from the police it is about Avery.
Jack is getting ready to go to the park. Jack says, "I have to tell Victor what is going on, he saved my life and I owe him that."
Flack and Gabriel are talking and Gabriel says, "I don't want anyone else hurt today. I want him alive so he will know who took him down." Flack says, "Goodbye, I will see you on the other side!"
Paul and Dylan are at the hospital – Paul asks Avery what happened she tells Paul she was at the park with Joe and after he followed her back to her house and raped her. Paul says, "You have to tell me more details." Avery says, "He is ruining people's lives, he ruined another person's life tonight." Paul says, "You have to tell me who he did it too." Avery replies, "I cannot, I promised not to tell." Paul says, "You have no choice, you have to tell me." Avery thinks for a bit and then says, "He ruined Lily [ Cristal Khalil] and Cane's [ Daniel Goddard] life. Joe slept with Lily."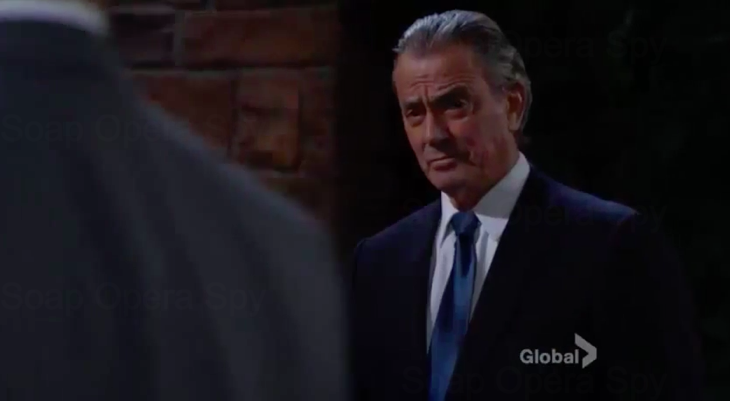 Victor and Flack are talking on the phone and Victor says, "Keep my family out of this you smug son-of-a-bitch, you don't know me."
Dylan asks Avery what happened to her. Avery tells Dylan that Joe raped her.
Meanwhile, back at the party Sharon is upset because Dylan left the party to go to Avery.
Avery says to Paul, "I know it was Joe, I did not see his face but I could smell his cologne, I recognized it. He took my keys and my purse. He might be at my apartment right now." Paul leaves.
Dylan is with Avery and he is holding her and Sharon calls and Dylan tells Sharon that Avery has been raped.
Nikki and Sharon are speaking. Nikki says, "You got yourself knocked up too fast. Did you put a hole in the condom? What is with you and my sons anyway?" Nikki continues to be rude to Sharon.
Paul comes to Avery's place and Joe is there. Paul asks Joe what he is doing at Avery's place and Joe says he is looking for Avery. Paul tells Joe that Avery has been hurt. Joe wants to know if she is okay and Paul says, "She has been raped!"
Dylan asks Avery who raped her and Avery says, "It was Joe!"
Nikki says to Sharon, 'I have a right to be concerned." Sharon says, "If you cannot stand me then leave my place." Nikki leaves.
Victor and Flack are in the park and Flack says, "Hello Victor" and Victor pulls out a gun and shoots Flack and Gabriel shows up and says to Victor, "What have you done?"
Marisa calls Paul and tells him to go to the park immediately because someone is going to get shot there tonight.
Share your thoughts in the Comments section below, on our Facebook Page, or join our Facebook Group for Discussion.
That is it "The Young and the Restless" fans!  Victor shot someone in the park, who do you think he shot Flack or Jack?  Do you think Joe really raped Avery or is Avery just saying it was Joe because she despises him?  What will Dylan do not that Avery told him Joe raped her?
This article is the exclusive intellectual property of Soapoperaspy.com and any use by other media outlets must be explicitly credited and linked.