Savannah Chrisley Reveals Snippet Of Chloe's Current Life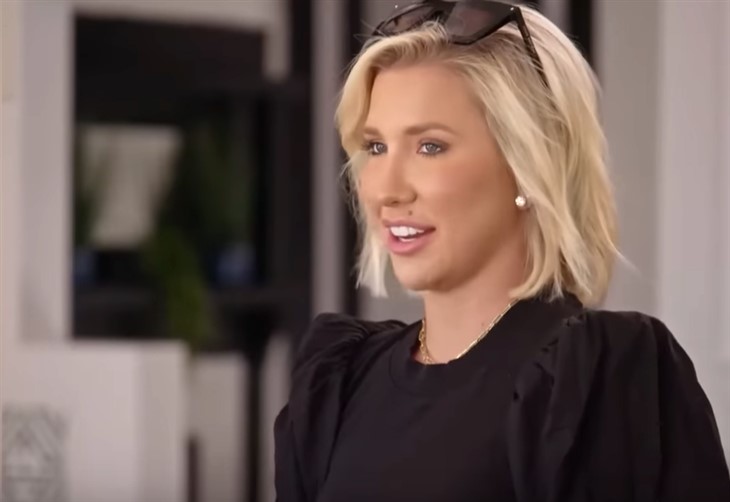 Savannah Chrisley updates about her mom and dad, Todd and Julie Christley, through her podcast. Unlocked reveals the raw emotions that the family experienced since her parents went to prison. Meanwhile, some lighter moments arrive on her Instagram. This week, she shared a snippet of the life of her little adopted sister, Chloe Chrisley.
Savannah Chrisley – Copes Without Her Mom & Dad
Chrisley Knows Best fans felt very worried about Chloe, Grayson, and their grandmother, Nanny Faye. After all, the center of their lives fell away when Todd and Julie were imprisoned for tax and fraud-related crimes. While Todd didn't say who is looking after Chloe, their oldest daughter hinted that she might be the one. Certainly, the younger kids need someone close to them to help them deal with their parents being away for so long.
Still in her 20s, Savannah Chrisley seems young to oversee the teenage years of Chloe and Grayson. However, she has Chase and Nanny Faye around to help her. Reports emerged that Grayson had a breakdown. Meanwhile, Chloe can't get her head around why her mom and dad need to be taken away from her. Actually, it's been heartbreaking for the Chrisley Knows Best family.
Savannah Chrisley – Shared A Lighthearted Moment
Even though Chloe is only 10 years old and God doesn't seem to answer her prayers, there can be lighthearted moments. This week, Chloe's big sister revealed how she reacted to school being canceled. Actually, lots of cancellations come at the moment as winter storms seem to be all over the place. Taking to her Instagram, she revealed herself dancing with her little sister.
Savannah Chrisley whirled the happy kid around and around while they danced together. Eventually, Chloe ended up rolling on the floor and laughing. In the years to come, moments like this might become the most treasured memories for both of them. After all, Julie will be inside for seven years. Meanwhile their dad Todd serves 12 years.
Savannah Chrisley – Appealing The Case
Savannah Chrisley seems dedicated to looking after her younger siblings and helping her dad to fight to clear their name. However, things happen slowly in the world of law and it could still be a long time before anything is decided with the appeal.
USA Network fans are devastated. After all, it's not like Todd and Julie caused the death of anyone. And they didn't hurt little children. If anything, the courts hurt the children by imposing such long sentences. Some folk believe the court just got snippy with them for daring to take their case to trial.
Are you happy to see that even though they miss their parents so much, Savannah and Chloe have some fun together? Let us know in the comments below.
Be sure to catch up on everything happening with Savannah Chrisley right now. Come back here often for all Chrisley Knows Best news and updates.