Grey's Anatomy's Ellen Pompeo & Katherine Heigl To Reunite On Actors On Actors
Recently, Jeffrey Dean Morgan spoke about his time on Grey's Anatomy, where he played Denny, the love interest of Katherine Heigl's character. Soon, we might get to hear that story from Heigl's side as she reunites with Ellen Pompeo on Variety's Actors on Actors interviewing series. The interview comes almost 13 years after the actor that played Dr. Izzie Stevens left the hit hospital drama.
Grey's Anatomy stars Ellen Pompeo and Katherine Heigl reunite on Actors on Actors
Ellen Pompeo, 53, and Firefly Lane star, Katherine Heigl, 44, will soon chat about their lives and careers on the upcoming season of Variety's Actors on Actors, which premieres on Tuesday, June 6.  As noted by ET, the interview series will mark Heigl and Pompeo's first public reunion in years.
Pompeo plays Dr. Meredith Grey, while Heigl used to play Dr. Izzie Stevens in the Grey's Anatomy pilot that aired in 2005. They went on to costar on the medical series until 2010 when Katherine announced her departure from the show. At the time of her departure, the 27 Dresses star told her fans that she was leaving the series to prioritize her family. Meanwhile, Heigl and her husband, Josh Kelley have two daughters, Naleigh, 13, and Adelaide, 11, and a son, Joshua, 6.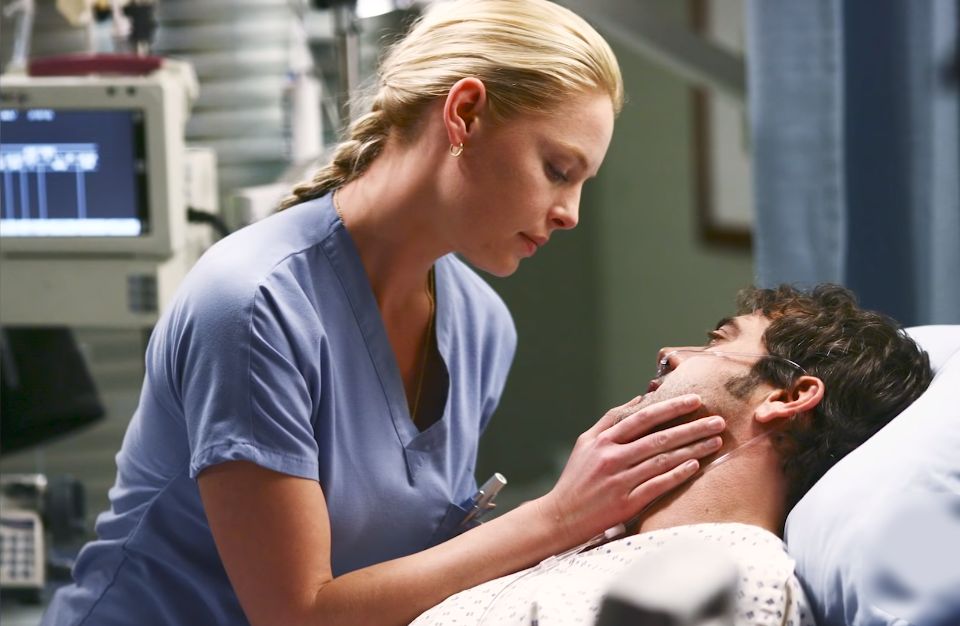 She explained her leaving in an interview published in the book How to Save a Life: The Inside Story of Grey's Anatomy by Lynette Rice. The interview read, "I went on family leave and just got to be a [mom], and it changed my whole perspective … that was really the turning point."
Tensions between Heigl and Shonda Rhimes
Meanwhile, as Heigl chose to take a step back from Grey's Anatomy, behind-the-scenes tension grew. This was mainly after she withdrew from Emmys consideration as she didn't believe the "material" she was given in season 4 was worthy of a nomination.
This quickly sparked rumors of a feud with the show's creator and head writer, Shonda Rhimes. However, at the time, Rhimes, 53, confessed to being "surprised" rather than "insulted" by Heigl's words.
Moreover, Heigl told the Washington Post in January 2021 that at the time, she was "just quickly told to shut the f**k up." She added that the more she apologized, the more they wanted it, adding:
"The more terrified and scared I was of doing something wrong, the more I came across like I had really done something horribly wrong. I may have said a couple of things you didn't like, but then that escalated to 'she's ungrateful,' then that escalated to 'she's difficult,' and that escalated to 'she's unprofessional,'" Heigl added, saying, "What is your definition of difficult? Somebody with an opinion that you don't like? Now, I'm 42, and that s**t pisses me off."
Meanwhile, Pompeo briefly spoke of the drama with the New York Post in April 2022. "I remember Heigl said something on a talk show about the insane hours we were working – and she was 100 percent right."
"Had she said that today, she'd be a complete hero," Pompeo said, adding, "But she's ahead of her time. [She] made a statement about our crazy hours and, of course, let's slam a woman and call her ungrateful."
The Grey's Anatomy lead said Katherine was "f**king ballsy" for speaking out," adding, "She was telling the truth. She wasn't lying."
Grey's Anatomy season 19 recently concluded and has already been renewed for season 20. However, it is unclear whether Pompeo will appear in the upcoming episodes.
Meanwhile, the Actors on Actors issue of Variety will be available on newsstands on June 7. The videos of the interview will be made available on variety.com on June 6.