Counting On Alum Joy-Anna Opens Up On The Show Being Canceled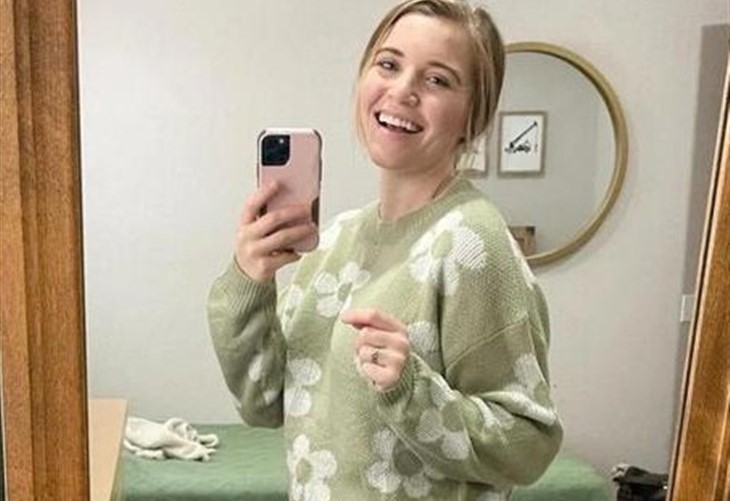 Counting On fans felt that TLC took too long to cancel the show after the arrest of Josh Duggar and it seems like Joy-Anna Forsyth agrees with that. Recall, the arrest went down in April 2021. But, it was only in June of that year that the TLC show was canned. Actually, some other TV stars left the network and speculation arose that they didn't want to be associated with the scandal.
Counting On Spoilers – Canceled Because Of Josh Duggar
Josh Duggar seemed to be the bad egg in the family that saw 19 Kids and Counting dropped. Of course, it came back without him but many critics felt it didn't go far enough. So, they were delighted when the next edition of the show was wrapped up. Naturally, some people felt sad that the rest of the family lost their income. A few days ago, Joy-Anna Forsyth explained her take on the show's cancellation.
Counting On fans noticed that this year, Joy-Anna has been very active on social media. Additionally, she's not confining her activities to just Instagram. Her videos on YouTube come salong regularly. Increasingly, she becomes more candid about her life and if anything, she grows in popularity. While many of her videos are about the kids, she also gets quite candid.
Counting On Spoilers – Joy-Anna Forsyth Does A Q&A
Joy-Anna uses her time wisely, so she did a Q&A while she assembled furniture. Soon, her new baby boy arrives and she needs storage space as they don't have a garage. So, multitasking, she did a Q&A while she worked. During the Q&A she talked about her 31-week pregnancy and she mentioned homeschooling.
Talking about the cancellation of Counting On, it turns out that she doesn't "miss it." Actually, they like making their own vlogs because they can choose which parts of their lives they can show. She went on and explained, "I think it was best for our family for it to end, but I do miss the film crew we had." NBear in mind, she filmed since saw just a kid, so the crew became a big part of her life.
Counting On Spoilers – No Issues With TLC
If you worry that Joy-Anna Forsyth was upset with the cancellation of Counting On. you needn't fret. She actually agrees that the network did the right thing. She said, "I think it would have been best if we [had]…. stopped [filming] before then." In fact, she added, "It was best for our family at that time to get off and to not be on TV."
Are you surprised that Joy agreed that not only was it the right thing to stop filming, but that it should have ended before it? Let us know in the comments below.
Be sure to catch up on everything happening with the former Counting On cast right now. Come back here often for more Duggar spoilers, news, and updates.