Y&R Spoilers: Jack's Time In LA Brings Shockers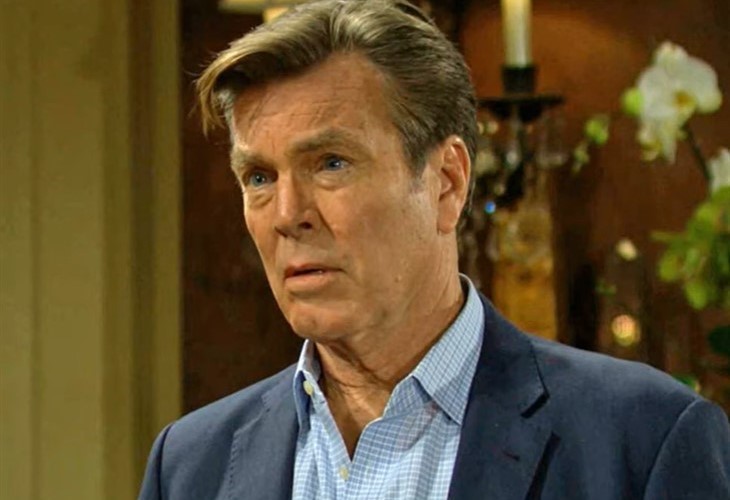 The Young and the Restless (Y&R) spoilers for Wednesday, March 30, 2022, reveal Jack ready to make amends with Allie and bring her back to Genoa City.
The Young And The Restless Spoilers – Is Jack Abbott Walking Into A Trap?
Most of Jack Abbott's (Peter Bergman) family, plus Phyllis Summers (Michelle Stafford), think that Jack should try to form a relationship with his own granddaughter, so he flies back out to California, ostensibly to have coffee but really so Jack can get to know her better.
But he also knows he has to be careful around her because he could scare the young woman off or alienate her. What he doesn't expect is what — or who — he sees when he gets there. Ally (Kelsey Wang) is shocked to learn that Jacob knows the woman buying her father's house. But that's nothing compared to Jack, who will look like he has just seen a ghost.
Back in GC, Phyllis clashes with Ashley Abbott (Eileen Davidson). Ashley seems to be the only Abbott sibling who finds any of this to be odd for Jack. Perhaps he is walking into a trap. This gets Phyllis thinking and she finally draws one conclusion. And that conclusion might be the most surprising revelation she has ever made in her life. After all, Allie's buyer was once one of her worst enemies. Phyllis figured she was free of Diane, but she needs to think again.
Y&R Newman – Sharon Newman Plays Mother Hen
Sharon Rosales (Sharon Case) is a very busy woman indeed, what with raising a teenager, owning a coffee house, and playing therapist to the entire town. That doesn't mean she doesn't have the time to figure out what is really going on with her son. The son who was jealous of his sister's girlfriend and now seems to be having one-night stands.
Noah Newman (Rory Gibson) seems to be on a downward spiral that may or may not have started when he was in Europe. Either way, Sharon is quite concerned about Noah and it looks like she puts her therapist ht on to see what's really going on in the young man's head. Stay tuned to The Young and the Restless weekdays to see how these stories play out.