Y&R Spoilers: Adam's New Father Figure, Jack Replaces Victor?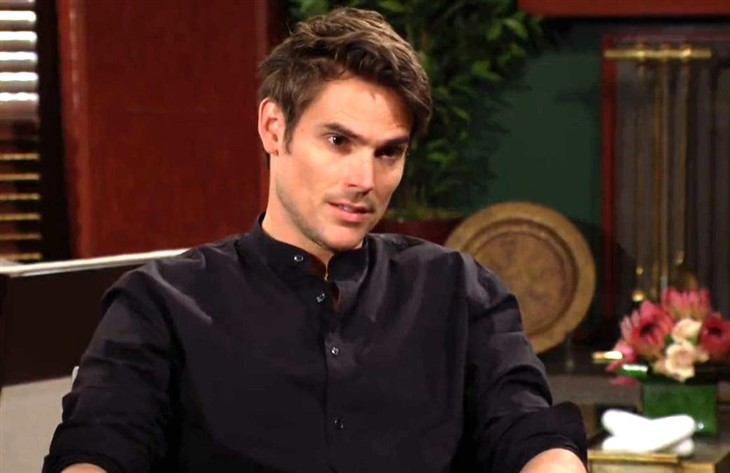 The Young and the Restless spoilers show that while the Newmans have effectively pushed Adam Newman (Mark Grossman) away at every possible turn, and made him into a villain more times than not, there may be hope for him at the end of the tunnel.
With the controversy surrounding Ashland Locke's (Robert Newman) death and Victor Newman's (Eric Braeden) on the chopping block, Adam has been looking at different options and he may have found the perfect one.
The Young And The Restless Spoilers – Adam Newman's New Job?
Jack Abbott (Peter Bergman) has offered Adam a job at Jabot, and while this may just be a job to some, I think this could really be a big turnaround for Adam and his life. Not only would it be a steady job and away from his family, but he would be working with Jack.
While I'm not sure how Kyle Abbott (Michael Mealor) would feel about this, I think they would all come around to the idea and Adam would fit in perfectly while seeing what it's like to be around a family that accepts him. His niece, Summer Newman (Allison Lanier) could surely back him up as well, as he saved her little sister's life.
Y&R Spoilers – A New Father Figure?
Aside from the steady job aspect, I think Jack Abbott would make a wonderful father figure/role model for Adam, giving him someone he can look up to who is not going to throw him under the bus at a moment's notice. Plus, I genuinely enjoy seeing the interaction between these two characters.
They should be in more scenes together and when they are they seem to have a great vibe. A partnership like this could easily lead to the downfall of the Newmans and give everyone the story they want with Adam. Even after redeeming himself, proving he's capable, and being a loving person to Sally Spectra (Courtney Hope), we once again see him in the witch's brew.
Give Adam this chance, let him work at Jabot, and have Jack guide him to a better life where people accept him and won't mess him up in constant controversy. Plus, it might make it easier for him to have his relationship with Sally back, or potentially even get her working over there as well. It feels like it's been forever since we were in Jabot. Break out the set and let's go!
What do you think? Will this story lead to the end of Victor's reign? Let us know in the comments below.
Be sure to catch up on everything happening with Y&R right now. Come back here often for Young and the Restless spoilers, news, and updates.