What Will Life Be Like For Josh Duggar If He Goes To Seagoville Prison?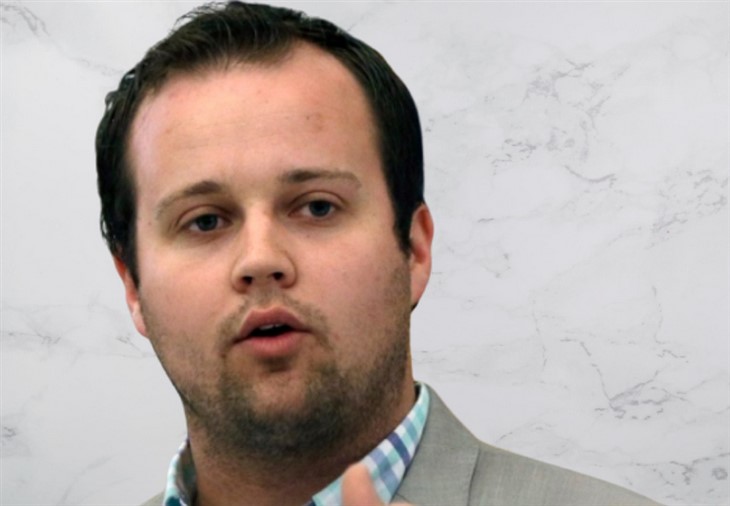 Josh Duggar heard his sentencing on May 25, and he will spend more than 12 years in federal prison. The decision from the court arrived a year after his arrest last spring for the possession of child porn. While many fans of TLC's Counting on and 19 Kids and Counting were happy at the outcome, some of them wonder if he will be in an easy place. If you hadn't heard, the judge recommended Seagoville prison in Texas. If he does go there, what will his daily life be like?
Josh Duggar – Will It Be Easier For Anna Duggar To Communicate?
Despite attempts to overturn his conviction, or have a retrial, the eldest son of Jim Bob failed to avoid prison. Actually, the probation report suggested that he might not ever be rehabilitated, and pushed for the maximum sentence of 20 years. Well, he managed to get less than that, but it still amounts to a long time away from his family. Actually, many TLC fans were worried that he might put his own kids at risk, so they hoped he'd be removed from their lives.
The trial of Josh Duggar went hard on Jill Duggar, one of his sisters whom he molested as a young teen. So, fans reached out to her. These days, her cousin Amy King seems very supportive of her. Meanwhile, Anna, his wife still seems unable oy grasp that her husband might have been a child predator. What TLC fans do know, is that when Josh awaited his sentencing, Anna spent as much time as she could, calling him in jail. Will that change now? Does it mean much more contact with her incarcerated husband?
Josh Duggar – Two Prison Options
The judge recommended Seagoville prison in Texas. According to MSM, the prison has an excellent program for sex offenders. However, an alternative is Texarkana, in Arkansas. Clearly, if he lands up in Seogivlle, it's a further for Anna to travel to see him. Actually, the reason is simply that the prisons need to find out of they have a bed available, Bear in mind, it's not likely that the former 19 Kid and Counting star goes into the general prison population given the nature of his crimes.
Josh Duggar spent his time in jail in protective custody as so often, other prisoners treat those with unattractive desires for children very badly. Well, Seagoville is no doddle in the park, and the possibility is that he will stay in one of the smaller units in the prison. According to Katie Joey of Without A Crystal Ball, he won't be able to see or talk with Anna very often. In fact, he will be limited to "scheduled days with limited contact." Additionally,[prisoners] only get "300 minutes a month to speak over the phone. That is 10 minutes a day."
Josh Duggar – Other Seagoville Rules For Life In prison
Josh Duggar will probably be expected to work whilst he serves his time. Additionally, Josh "will be [probably] be housed in either a cell with one other inmate or a small room with 2, 3, or 4 other inmates."
Be sure to catch up on everything happening with the former TLC cast right now. Come back here often for more Josh Duggar spoilers, news, and updates.