The Young And The Restless Spoilers: Jack Bribes Jeremy For Diane's Safety, Will It Work?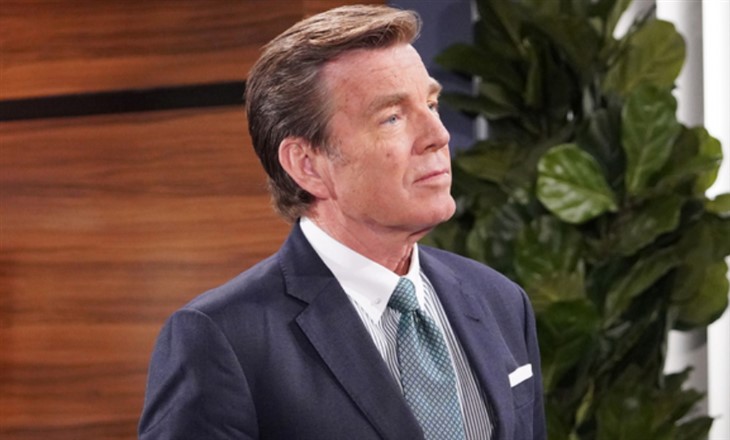 The Young and The Restless spoilers and updates tease that Jack Abbott (Peter Bergman) will try bribing Jeremy Stark (James Hyde) to get him to leave town. He thinks maybe he'll leave Diane Jenkins (Susan Walters) and his family alone if he pays him off, but it may not work.
The Young And The Restless Spoilers – Ashland Locke Times Two?
Now that Adam Newman (Mark Grossman) is working for Jack, he may have taken a page from Adam's playbook to get Jeremy to leave town. Adam did the same thing with Ashland Locke (Robert Newman) to get him to leave Victoria Newman (Amelia Heinle) and leave town. It backfired, however, with Ashland using the money and not leaving Victoria, and ultimately it was her who conned him and freed herself, although his death wasn't something she'd planned.
Jeremy sounds like a worse than Ashland, if that is even possible, and even more dangerous. Ashland Locke was a lot of things, but as far as anyone knew, money mules and possible human trafficking wasn't his thing.
Y & R Spoilers – Keeping Diane Jenkins And His Family Safe
At the top of Jack's list and on his mind is keeping Diane and his family safe from Stark, as he knows from Diane that he is a pretty rough customer. Jeremy hints about a financial matter that needs to be settled, so Jack assumes a big payoff will send him on his way. Jeremy might claim he has no hard feelings towards Diane and doesn't blame her for turning him in, but Jack knows better than to believe him. But it will soon become apparent that Stark is out for more than monetary payback, he may even have had real feelings for Diane and want her back. Jack knows that Diane is absolutely terrified of Stark, and there's no way he can let him have any access.
The Young And The Restless Spoilers – No Way Has He Gone Straight
Jeremy might even claim that he, like Diane, has gone straight and just wants a new start, but Jack cannot afford to give him that benefit of the doubt. It may not just be money that he's trying to recoup either, it could be a piece of stolen art or jewelry, or some other priceless item he thinks Diane has. Jack will find out that Jeremy can't be bribed to leave Genoa City or Diane with any amount of money.
This means that Diane and the Abbotts, and anyone who even looks at Stark sideways could be in great danger. Jack and Kyle Abbott (Michael Mealor) must come up with a plan to handle Stark and keep their loved ones safe.
Be sure to catch up on everything happening with Y & R right now. Come back here often for The Young and The Restless spoilers, news, and updates.