My Big Fat Fabulous Life: Where Did Lenny Go After Season 4?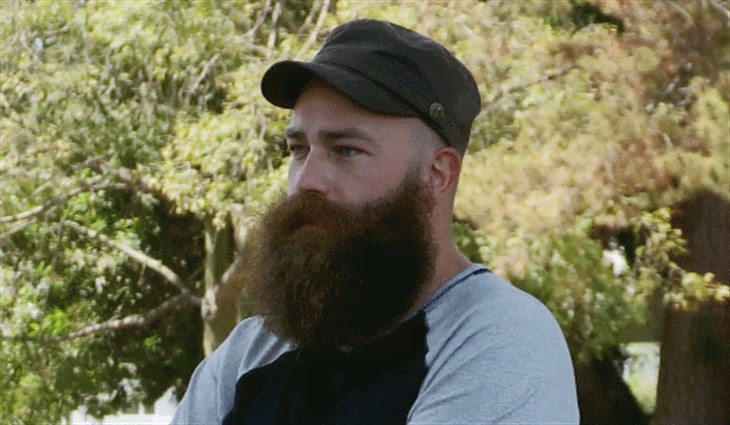 Of all the suitors for Whitney Way Thore's heart, fans of My Big Fat Fabulous Life want to know what happened to Lennie Alehat after Season 4.
As fans know, Whitney Thore dated Lennie back in season 4 and the time has come to inquire about what he's been up to. Fans will remember the painter for his kind nature and his sincere love for Thore. Although the two were unable to stay together fans are ready to know where the former reality TV star is. Keep reading and we'll discuss what he's been up to.
My Big Fat Fabulous Life – Whitney And Thore Lennie Alehat Remained Friends
Lennie was a major factor in My Big Fat Fabulous Life for four seasons of the show and he got specifically popular in the fourth. Originally cast as a commissioned painter who sought to paint a portrait of Whitney, he began dating her in 2016.
The couple seemed to have great chemistry until the cheating scandal ended the intimate part of their relationship. However, they also remained friends after they ended their romance. Whitney, having always spoken fondly of the painter, remained friends with him for two and a half years.
My Big Fat Fabulous Life – Lennie Alehat Adopted A Poodle
The former My Big Fat Fabulous Life star has remained active on Instagram, using it as a venue mostly to display his paintings. Viewers may recall that, after leaving Whitney's show, he showed up on the MTV show Catfish in 2018, when a woman he was speaking to online doubted he was the reality TV star from Whitney's show.
Since leaving the show the former reality TV star has been immersed in his painting and tattoo art. He keeps his followers up-to-date on his progress. In a recent Instagram post, Alehat announced he had adopted a poodle. He captioned the post with, "Meet Waldo, my new Standard Poodle rescued from a puppy mill. His fur was in bad condition and he was shaved, but soon this young man will blossom into a furry flower."
My Big Fat Fabulous Life – Lennie Alehat  Showed Up in Season 9
From his posts, we can see that Whitney's former love interest has been working out, lost weight, and is looking better than ever. He's also producing a great deal of artwork. Even though Lennie and Whitney have been over for some time, he recently showed up in an episode of the latest season of My Big Fat Fabulous Life.
Lennie reached out to Whitney after her upsetting breakup with Chase Severino. Though they talked and caught up, there were no sparks to be seen as Whitney is now dating the Frenchman and Lennie is apparently happy being single with his new poodle.
Be sure to keep up with Whitney Way Thore and give Lennie a follow on Instagram. Come back here often for more spoilers, news, and updates.