GH Spoilers: Inga Cadranel Dishes On General Hospital Exit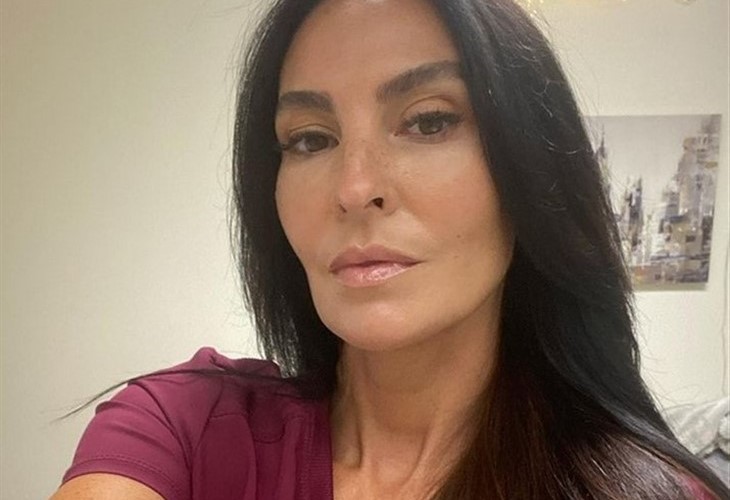 General Hospital (GH) spoilers and updates reveal Harmony Miller (Inga Cadranel) recently met her demise by running out in front of a car driven by Sasha Gilmore (Sofia Mattson). Cadranel joined the show in 2019 as Shiloh Archer's (Coby Ryan McLaughlin) right-hand woman. Inga Cadranel admits that she wasn't expecting to stay in Port Charles this long.
General Hospital Spoilers – Inga Cadranel's Role Was Extended
General Hospital's Inga Cadranel's role was extended when she was revealed to be Willow Tait's (Katelyn MacMullen) mother. Of course, there was a huge twist that Inga Cadranel didn't know at the time. It would later come to light that Harmony had stolen Willow from Nina Reeves (Cynthia Watros). Of course, fans suspected that Willow was Nina's daughter long before it was revealed that Nelle Benson (ex-Chloe Lanier) was. Fans are still not happy about the twin story. Inga Inga Cadranel admits that she was surprised that Harmony hadn't been recast when she couldn't fly back and forth during COVID. After Inga Inga Cadranel's return, it was subsequently revealed that Harmony killed both Neil Byrne (Joe Flanigan) and his brother Brendan Byrne (Josh Cox). Harmony later attempted to kill both Carly Corinthos (Laura Wright) and Alexis Davis (Nancy Lee Grahn) as well.
GH Spoilers – Inga Cadranel Was Surprised By The Ending
General Hospital Inga admits that she was surprised at how GH writers chose to end Harmony's story on General Hospital. Inga Cadranel says that Executive producer Frank Valentini let her know in advance that Harmony was going to die. Inga says her contract was coming to an end and she had other projects.
Inga was shocked when she found out that Harmony would die. Inga thought that Harmony would disappear or even leave town. Inga thought the possibility of Harmony returning in the future would be open until Frank revealed the story's end. Inga Cadranel loved playing the desperate side of Harmony. Inga Cadranel was thrilled with the support fans had shown for both her and Harmony.
General Hospital Spoilers – Inga Cadranel's Last Day Was Emotional
General Hospital's Inga says she was surprised by the emotion on set as she filmed her final scenes. Inga Cadranel admits that she doesn't usually cry unless the script calls for it. Inga Cadranel says once she wrapped up the scenes she was given flowers and applause. Inga Cadranel says her time at GH meant so much to her. Cadrenal says she has never had to get another job besides acting. However, Cadrenal is from another country. Not everyone makes it when they come to Hollywood and she is grateful for the time there.
Inga Cadranel is happy with the time she spent with Disney and G.H. Inga Cadranel hopes that she did justice to both G.H. and Harmony and appreciates the fans' support. Inga Cadranel knows that soap fans are loyal and she hopes everyone enjoyed her performances.
Be sure to catch up on everything happening with GH right now. Come back here often for General Hospital spoilers, news, and updates.