Days Of Our Lives Spoilers: Rafe Makes An Arrest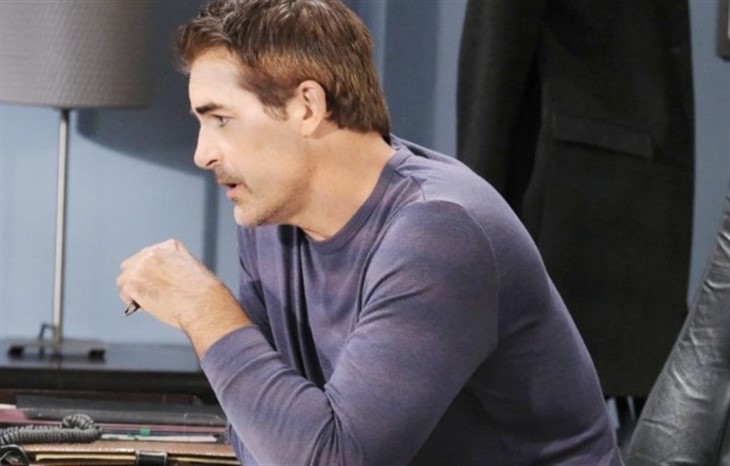 Days of Our Lives Spoilers for the coming week tease that Rafe Hernandez (Galen Gering) is finally going to make an arrest in the Abigail DiMera (Marci Miller) murder case.
So, who will he arrest? There are several possible candidates who could have killed her including Gwen (Emily O'Brien), Leo (Greg Rikaart), Lucas (Bryan Dattilo) and more.
Days Of Our Lives Spoilers – Chad DiMera Is Angry
In the new promo video for Days of Our Lives, we can see an emotional yet angry Chad (Billy Flynn) at the police station talking to Rafe about the guy that was arrested so we do know that Gwen is not the one arrested next week.
Could it be Leo? Leo was at the DiMera mansion when everything was taking place. His mission for being there was actually to exact revenge on Chad and Abigail and what better way to do it than to kill one and have the other one suffer. Thomas DiMera (Cary Christopher) was luckily enough to spot Leo in the mansion but kept it a secret, until now? Could Thomas have revealed to his father that he saw Leo in the house and that's how they make an arrest? After all, Leo was seen running with a bag of jewels that is somehow tied to the murder.
Then there is Lucas. We don't think Lucas will be arrested as he has some matters of his own to deal with. He is getting married to Sami (Alison Sweeney) again and his whole life is about to fall apart when Sami finally learns the secret of what he did to her. He will have his own hands full. But, could he be the one who gets arrested before his wedding day?
DOOL Spoilers – What About Clyde Weston?
What about Clyde Weston (James Read). He has it in for EJ (Dan Feuerriegel). He could have somehow got to the mansion for his own personal reason and Abigail may have stumbled upon what he's up to and decided to kill her?
Who else could have done it? Who else could Rafe Hernandez have arrested next week? Which male figure in Salem do you think is primarily arrested for the murder of Abigail DiMera?
Be sure to catch up on everything happening with DOOL right now. Come back here often for Days of Our Lives spoilers, news, and updates.