Days Of Our Lives Spoilers: Chad And Abby Reunite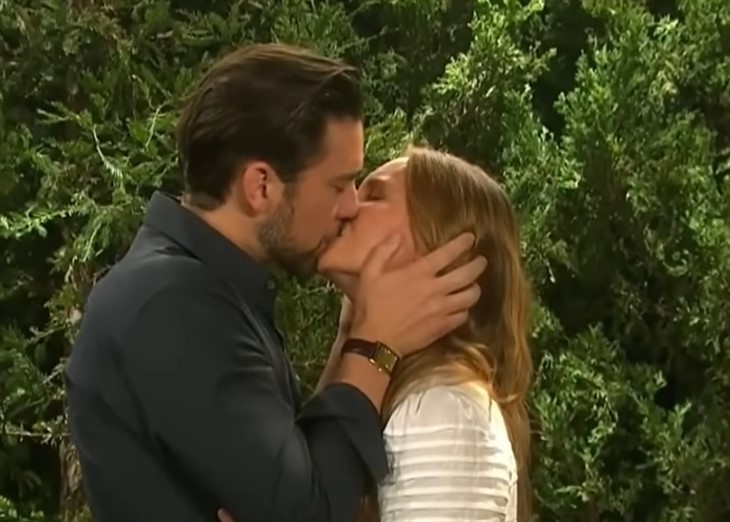 Days of Our Lives (DOOL) spoilers for Thursday, September 29, 2022, reveal Chad getting at least some of the closure he has been looking for.
Days Of Our Lives Spoilers – Full Circle For EJ DiMera
Chad DiMera (Billy Flynn) has spent months on end doing anything trying to find Abigail DiMera's (Marci Miller) killer. Until the end, he kept suspecting the wrong people but the right person seemed to have an airtight alibi. He couldn't imagine that the culprit was actually Clyde Weston (James Read) but he figured it out before the police did and Clyde confessed to everything.
Now, Chad has to decompress so he goes right to the cemetery where Abby was buried to feel close to her and it works. Abby's spirit appears and this time she even talks unlike when she appeared to Jennifer Rose Horton Deveraux (Cady McClain). She thanks Chad for finding the person who killed her and tells him he can be at peace now. But will Chad ever be at peace again?
DOOL Spoilers – Gabi Hernandez Tries To Play It Cool
Although Gabi Hernandez (Camila Banus) prayed for years that somehow Stefan O. DiMera (Brandon Barash) was still alive, she couldn't believe her luck when it turned out to be true. She also couldn't believe that Stefan was no longer in love with her — or at least that's what he claims. For some reason, he wants Chloe Lane (Nadia Bjorlin) instead and that just does not make any sense.
Either way, Gabi puts on a brave front and forges ahead with her business moves and planning her wedding to Li Shin (Remington Hoffman). Too bad Stefan is out to sabotage her and make her life worse.
Days Of Our Lives Spoilers – Allie orton And Chanel Dupree Are Done With Johnny DiMera
Allie Horton (Lindsay Arnold) and Chanel Dupree (Raven Bowens) thought they were doing a nice thing by letting Johnny DiMera (Carson Boatman) stay with them but he seems to be wearing out his welcome quickly. The two women are not quite sure how to get rid of him without being blunt, but where will Johnny turn now?
EJ DiMera (Daniel Feuerriegel) wants nothing to do with him and vice versa and Ava Vitali (Tamara Braun) is not exactly receptive to his advances. Does this mean he is about to cause a lot more trouble? Stream Days of Our Lives weekdays on Peacock by 6 am EST each morning.