Days Of Our Lives Spoilers: Belle Hooks Up With EJ, Can't Get Past Shawn's Betrayal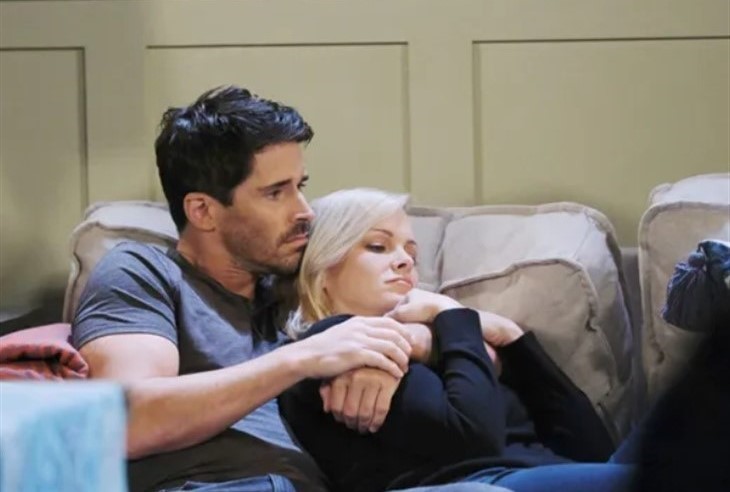 Days of Our Lives (DOOL) spoilers reveal that Belle Brady (Martha Madison) knows Shawn Brady (Brandon Beemer) was tricked into sleeping with Jan Spears (Heather Lindell). However, she could have problems getting past that. As for EJ DiMera (Dan Feuerriegel), he's rejected by both Sami DiMera (Alison Sweeney) and Nicole Walker (Arianne Zucker). Could EJ and Belle have an unexpected hook-up?
Days Of Our Lives Spoilers  – Shawn Brady's Betrayal
DOOL spoilers reveal that Marlena Evans aka "MarDevil" (Deidre Hall) woke up Jan from her coma. The two schemed a way to punish Shawn and Belle. Jan was able to trick Shawn into sleeping with her. Even though she knows that Shawn was deceived by Jan, who looked exactly like Belle, the lawyer could have issues getting past it. Each time she looks at Shawn or tries to get intimate with him, she could just see Jan in bed with her husband.
DOOL Spoilers – Belle Brady's Struggle
Shawn and Belle have overcome quite a bit over the years. Despite them trying to work past the Jan issue, it could have long-term consequences. Shawn will try to make things right with Belle. Meanwhile, Belle will try to forget about what she saw. However, that might be easier said than done. Seeing Shawn and Jan in bed together will probably haunt Belle's thoughts for quite some time.
Days Of Our Lives Spoilers – EJ DiMera's Double Rejection
Days of Our Lives spoilers reveal that EJ finally decided he wanted to get back together with Sami. However, that reunion abruptly ended when Chad DiMera (Billy Flynn) accepted Lucas Horton's (Bryan Dattilo) deal. Chad announced that he found proof that EJ paid the guard who held Sami captive for months. So, Sami decided she was done with EJ for good. As EJ prepares to go to trial, he will try to make up with Nicole. However, he gets shut down by his former flame.
Dool Spoilers –  Unexpected Hook-Up?
Belle will work hard to prove EJ is innocent despite Sami's issues with it. It is teased that Belle will be successful as the truth comes out in the courtroom. As EJ and Belle rejoice over their victory, they could get closer. Fans saw some sparks between EJ and Belle after Feuerriegel first came on board. Nothing happened, but we could see the continuation of that spark now that Belle's been betrayed and EJ is coping with a double rejection.
How will Shawn feel when he learns Belle hooks up with EJ? What does this mean for Sami and Belle's already strained relationship? Does "Shelle" have a chance of getting back what they once had?
Be sure to catch up on everything happening with DOOL right now. Come back often for Days of Our Lives spoilers, news, and updates.