B&B Spoilers: Who Does Carter Marry – Paris Or Quinn?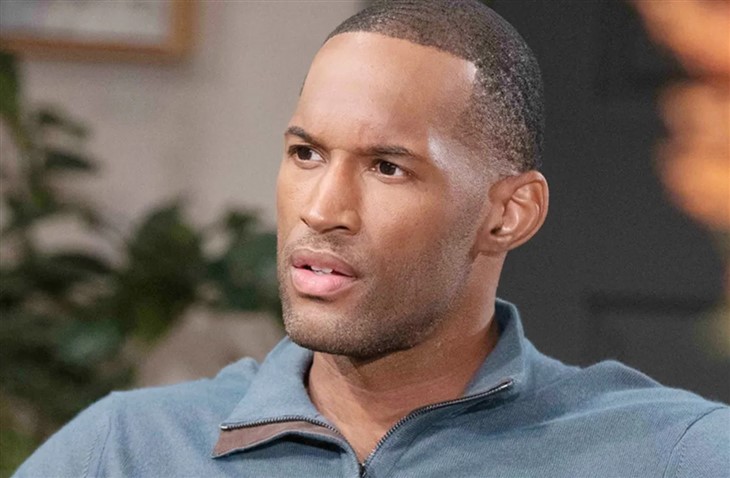 The Bold and the Beautiful spoilers document that Carter Walton (Lawrence Saint-Victor) does not love Paris Buckingham (Diamond White). But he intends to marry her.
The above, on its own, would represent a conflict. Add in the Quinn Fuller (Rena Sofer) aspect and the linked drama between Eric Forrester (John McCook) and Donna Logan (Jennifer Gareis), and a soapy conundrum exists on B&B.
Te Bold And The Beautiful Spoilers – Quinn Fuller Loves Them Both
Quinn loves Eric and has rededicated herself to him since learning about his ED diagnosis. Eric's withhold of that sensitive information across many months led to him distancing himself from Quinn.
While Eric was avoiding his wife, Quinn began confiding in Carter. He was lonely at the time and still reeling from how badly Zoe Buckingham (Kiara Barnes) treated him during their brief engagement.
Sofer's character fell in love with Carter and has not fallen out of it. She came to regret connecting with Carter, with the shame being part of her deeper appreciation for what Eric represents.
B&B Spoilers – Paris Buckingham Has A Crush?
It is fair to suggest that the lady who graduated college less than two years ago, and lacks significant relationship experience, may only believe she is in love with Carter. Saint-Victor's character reassessed his feelings for Paris' sister after all was said and done.
However, no one can truly know the depth of another person's feelings. Plus, it could be that Carter is Paris' soul mate.
So, assuming Paris does love Carter deeply, she would appear to be the more solid match for him. He wants a family, which he can not have with Quinn. Although, Wyatt Spencer (Darin Brooks) would be a supportive stepson, as that only child backs his mother.
The Bold And The Beautiful Spoilers – Carter Walton Makes Two Choices
The story line projects toward continuing conflict. Quinn is teased to imminently learn about Eric and Donna. That likely means Quinn and Eric are soon over.
Carter's engagement offer to Paris projects as one she will warmly accept. But if Quinn becomes available after making that promise, would Carter renege on his ask?
Quinn and Carter's feelings for each other have not abated. Eric seems inclined not to fight to retain his marriage. And Paris does not want a man, Zende Forrester Dominguez (Delon de Metz), who loves her. Yes, good soap involves complicated issues.
This site is a leading source for everything linked to The Bold and the Beautiful. Check back regularly for B&B spoilers and news!