B&B Spoilers: Wedding Day Fallout Devolves Into Chaos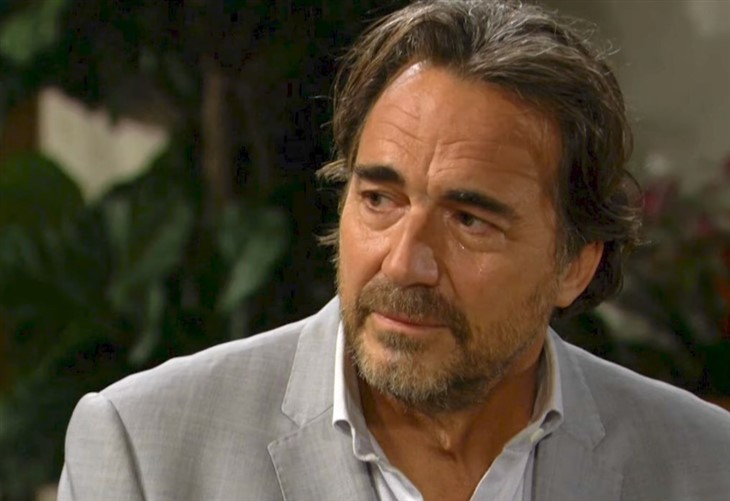 The Bold and the Beautiful (B&B) spoilers for Wednesday, November 30, 2022, reveal the Forrester clan up in arms after Steffy's revelation that put a kink in her parents' living room wedding plans.
The Bold And The Beautiful Spoilers – Ridge Forrester Is Furious, Thomas Forrester Is Reeling
Things just keep getting worse and worse in the Forrester living room after Steffy Forrester Finnegan (Jacqueline MacInnes Wood) couldn't keep a secret — good for her! — and told all on Thomas Forrester (Matthew Atkinson). Yes, he was the one who called CPS using Douglas Forrester's (Henry Joseph Samiri) voice-altering app. It wasn't Brooke Logan (Katherine Kelly Lang) after all, so Ridge Forrester (Thorsten Kaye) has a whole lot of groveling to do.
Ridge also has to make up his mind about whether he wants to marry Taylor Hayes (Krista Allen) or not now that he knows the truth. He could have just left her alone in Aspen when she asked him to go away, but he had to literally chase her through the woods. And now he has her wanting to start a life together again and Ridge still has his big decades-long dilemma.
He ended his marriage to Brooke for one reason and one reason only and that reason turned out to be a dirty trick by his manipulative son who somehow convinced himself that he was doing the right thing. Thank goodness Steffy and Douglas both know right from wrong. Steffy has certainly come a long way.
B&B Spoilers – What About Brooke Logan?
As Ridge tries to decide what to do about the mess he is in via his own choices and Thoams' deceit, Brooke is still pining away for him in her big mansion despite having a bevy of suitors ready to make her happy. However, it's Ridge she wants, so she turned Deacon Sharpe (Sean Kanan) and Dollar Bill Spencer (Don Diamont) down.
Bill doesn't look like the type who will give up, but he might have Ridge as competition once again because the more things change, the more they stay the same. And let us not forget that Liam Spencer has been a rock for Brooke of late and Brooke finds it hard to resist her daughters' husbands, hence Hope Logan Spencer (Annika Noelle). Stay tuned to The Bold and the Beautiful weekdays to see how these stories play out.