B&B Spoilers: Brooke Stops Ridge And Taylor's Wedding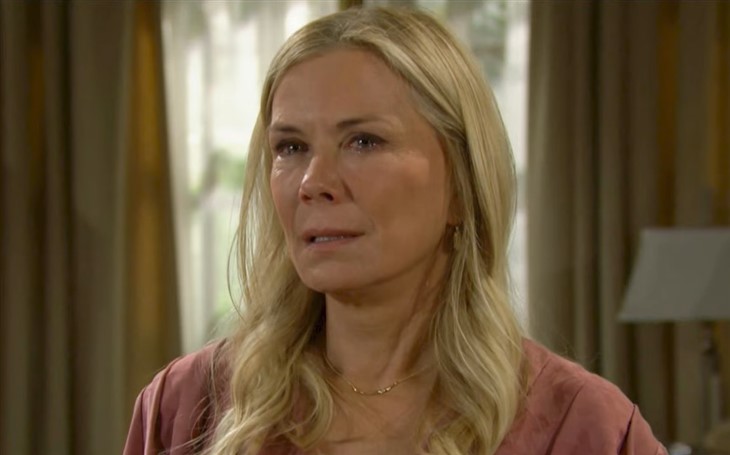 The Bold and the Beautiful (B&B) spoilers show that Ridge Forrester (Thorsten Kaye) has jumped from one woman to another in a matter of a month. He has already proposed to Taylor Hayes (Krista Allen), and at the same time, Brooke Logan (Katherine Kelly Lang) has also been asked to marry Deacon Sharpe (Sean Kanan). What is happening?
While Ridge and Taylor may be on cloud nine right now, I don't think it is going to last for long because Brooke might have something up her sleeve, especially if Douglas Forrester (Henry Samiri) comes clean about what his father, Thomas Forrester (Matthew Atkinson) told him!
The Bold And The Beautiful Spoilers – The Truth Finally Comes Out?
I don't think it is going to be long before Douglas spills the beans about what his father told him. Thomas tried to explain that what he did was right and that he was only doing it because if he didn't, his grandmother Brooke would.
Even Douglas saw right through this and brought up baby Beth. This took Thomas back a moment as he tried to find another way to explain it, but instead just got frustrated.
B&B Spoilers – Brooke Logan Stops The Wedding
When the information comes out, which will be soon, Brooke will want to make a move and explain to Ridge what happened and how it was really his son who called CPS, not her. Douglas will be able to back her up and explain what his father said to him.
With this new information, Brooke will have once final chance to prove to Ridge that he belongs with her and the whole reason for him leaving wasn't based in any thing she did, but rather Thomas just setting her up. Whether or not Ridge changes his mind is another thing though. I think he's had enough of the back and forth himself and realizes that there will be a lot less drama with Taylor.
Even if it is his own children causing a majority of the issues, he just wants some peace, which may mean Brooke gets the short end of the stick and is left alone with either Deacon or Bill Spencer (Don Diamont) to fall back on, but I don't think she'll ever really be over Ridge.
What do you think? Are you a fan of these two together and will Douglas drop the news about his father's fake CPS call? Share your thoughts and remember to keep watching the CBS soap to see what happens next.
Be sure to catch up on everything happening with B&B right now. Come back here often for The Bold and the Beautiful spoilers, news, and updates.