'90 Day Fiancé' Star Jovi Dufren Reveals Family's Living Situation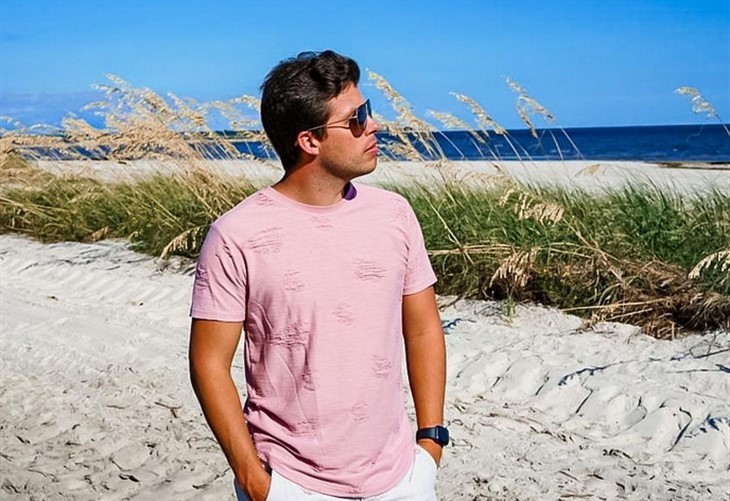 90 Day Fiancé spoilers, news, and updates tease that Jovi Dufren shared his current living situation with his wife, Yara Zaya.
Jovi Dufren stepped foot on the TLC show when he met his girlfriend, now wife, Yara Zaya through a travel app. After a long time of talking over the phone, they finally met in Budapest and started their romantic relationship. During their first months of dating, the two were having some explosive fights due to Jovi's irresponsible actions, such as drinking excessive alcoholic beverages and his fondness for exotic dancers.
Yara also found herself getting mad every time Jovi travels to some countries, such as Egypt, Brazil, Australia, and Indonesia, for his work as an underwater robotic specialist. However, despite the challenges they faced in their relationship, the two still ended up in sacred matrimony and were blessed with a daughter named Mylah.
'90 Day Fiancé' Spoilers – Where Do Jovi Dufren And Yara Zaya Live?
When Yara Zaya landed in the United States, she didn't appreciate Jovi's hometown in New Orleans, Louisiana, due to her desire to live in a bigger city. When they decided to leave New Orleans, the couple started to travel from one place to another to find a city that would best suit their lifestyle.
In his recent Q&A session on social media, a "90 Day" fan asked if his family is still living in hotels, Jovi revealed that he is still currently living temporarily in hotels with 90 Day Fiance star Yara, and their daughter, Mylah. He also mentioned that staying in hotels could also expose them to the unpleasant areas of the city. As of now, the couple is still figuring out what place they would settle down and start new lives together.
'90 Day Fiancé' Spoilers – Jovi Dufren Shares His Delight Over Baby Mylah's Video
In his previous post on Instagram, the father-of-one was happy sharing a video of Baby Mylah stating her first words. While Jovi was away, Yara was taking a video of their daughter and suddenly Baby Mylah uttered, "Hi, daddy." He captioned the post: "Moments like these are truly the best. I love getting videos like this when I am away!"
"Mylah's speaking was delayed a bit, so we are getting worried. All of a sudden within a week, she started saying everything," he continued. The comment section was filled with delighted fans, who gushed over the adorable Baby Mylah, and wished their family great days ahead.
Be sure to catch up on everything happening with 90 Day Fiancé right now. Come back here often for 90 Day Fiancé spoilers, news, and updates.