Y&R Spoilers: Mariah's Family Gets Desperate – Sally Gets A Warning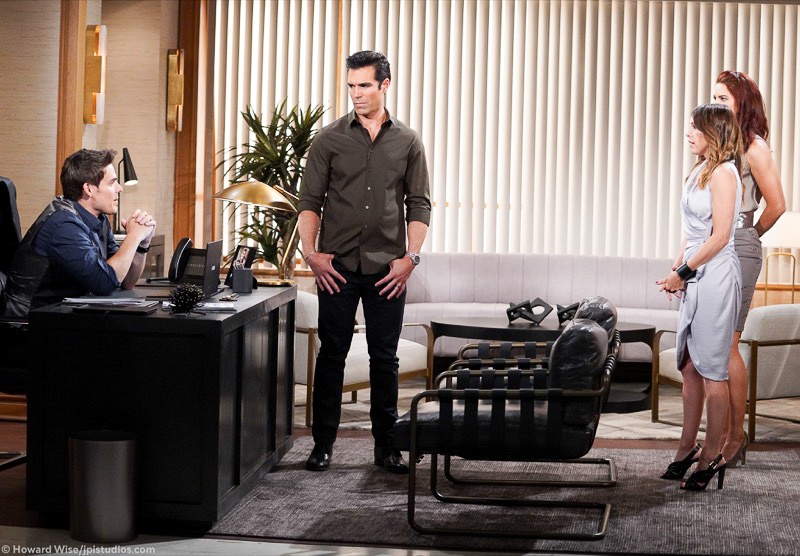 The Young and the Restless (Y&R) spoilers for Friday, August 20, 2021, reveal in Genoa City, Wisconsin Mariah's loved ones finally realize how much danger she's really in.
The Young and the Restless Spoilers: Will Fear And Terror Help Find Mariah?
It took weeks on end for anyone to even realize there was something strange about Mariah's (Camryn Grimes) disappearance and even then they took their time trying to figure it all out. Just text messages and no audio or video calls didn't seem strange at all in the year 2021. Even when Tessa (Cait Fairbanks) started getting suspicious, Abby (Melissa Ordway) blew her off and Sharon (Sharon Case) was only mildly concerned.
Now that they lured her kidnapper into a texting trap, they know that Mariah is really and most sincerely in danger. That prompts some new action over at the Newman Ranch where the entire family gets together and strategizes. The Great Victor Newman (Eric Braeden) is taking charge now and he vows to do whatever it takes to find Mariah.
Even Devon (Bryton James) starts doing his part for his ex-girlfriend and the woman carrying his biological child. He hires Denise Tolliver (Telma Hopkins), the same private investigator that was helping Amanda (Mishael Morgan). Will she and Victor both get to the bottom of this?
Meanwhile, a very pregnant Mariah is losing her grip, fearing she will soon give birth all alone. That is becoming a pretty distinct possibility. Will the group now searching for her get to her in time? And what does Stitch (Sean Carrigan) have to do with all of this?
Sally Spectra Gets A Warning
Sally (Courtney Hope) has been given yet another chance to prove herself in Genoa City. Rather than working for Lauren (Tracey Bregman), she's now working for Adam (Mark Grossman) and Chloe (Elizabeth Hendrickson), which is as odd a combination as it gets. She even made a friend in Chloe and she hasn't had a friend in a very long time — if ever.
On Friday, both Chloe and Kevin (Greg Rikaart) issue Sally a friendly warning. What kind of trouble could she have gotten herself in this time? Is she still trying to goad Phyllis (Michelle Morgan)? Stay tuned to The Young and the Restless weekdays to see how these stories play out.