Y&R Spoilers: Adam Reconsiders, Chelsea's Stability Reignites Romance?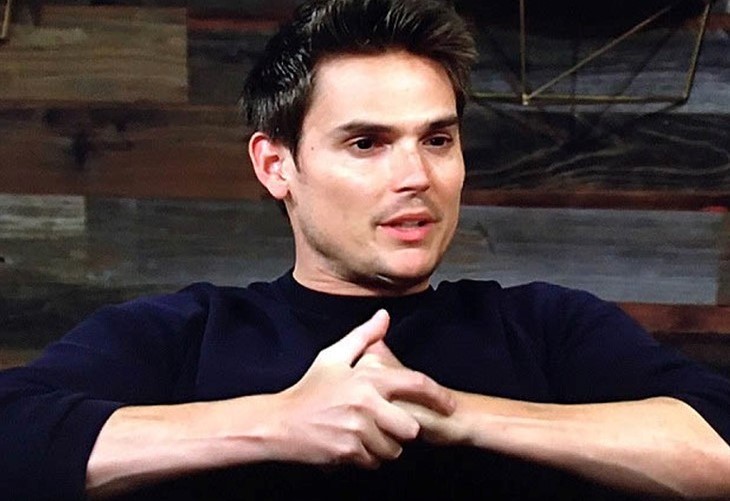 The Young and the Restless spoilers reveal that Chelsea Lawson (Melissa Claire Egan) returns to Genoa City. Chelsea shows up at the Newman Ranch gate. When Adam Newman (Mark Grossman) sees Chelsea again, he makes a realization. Adam can clearly see that Chelsea really is mentally stable. Could this have him reconsider going their separate ways?
The Young And The Restless Spoilers – Chelsea Lawson's Return
Y&R spoilers reveal that Chelsea returns during the week of December 13. When Chelsea shows up, the Newman family will be notified that she's at the gate. Nikki Newman (Melody Thomas Scott) is the first one to talk to Chelsea. Then, Victor Newman (Eric Braeden) and Adam show up. Victor and Nikki decide to give Adam and Chelsea some privacy.
Y&R Spoilers – Rejecting Reconciliation
Before Chelsea's return, she video chatted with Adam. At one time, Chelsea suggested that they could get back together and become a real family for their son, Connor Newman (Judah Mackey). However, Adam told her that she was moving too fast and they would see how things go. Instead of being directly honest, Adam skirted around the issue because he knows Chelsea can't handle rejection.
When Chelsea sees Adam, she wants to know the status of their relationship. Adam tells her that they should go their separate ways. However, Chelsea doesn't seem to accept this, so expect her to try and earn back Adam's love.
The Young And The Restless Spoilers – Newfound Mental Stability
The Young and the Restless spoilers reveal that one thing might change Adam's mind. It is Chelsea's newfound mental stability. Actor Mark Grossman told Soap Opera Digest,
"Adam quickly realizes that Chelsea looks and sounds well. She seems happy and overall doing better. He wants the best for her, so that's why he's hooked her up with the penthouse and a job at Newman Media. Being the best parents to Connor is the goal."
Even though Adam's gestures might be for Connor's benefit, he might be drawn to Chelsea again.
The Young and the Restless Spoilers: Sally Spectra's Competition
It is teased that both Chelsea and Sally Spectra (Courtney Hope) will size up the competition. So, it sounds like a love triangle is definitely in the works. However, which woman will Adam end up with: Chelsea or Sally?
Do you think Adam should give Chelsea another chance or has too much happened between them? Does Sally still stand a chance, especially now that Chelsea is back in Genoa City? Or perhaps both of the women are bad news for the semi-reformed villain? Let us know what you think and keep watching the CBS soap to find out what happens next.
Be sure to catch up on everything happening with Y&R right now. Come back often for The Young and the Restless spoilers, news and updates.