Y&R Alum Eva LaRue Falls Victim To Fraud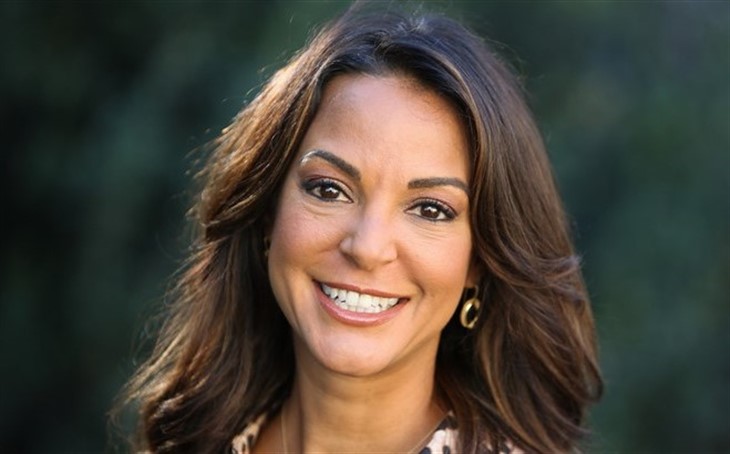 The Young and the Restless (Y&R) spoilers and updates tease that ex-Celeste Rosales, Eva LaRue is facing a predicament after finding out that she became a victim of fraud.
Eva LaRue, who fans may recall also as Maria on All My Children, took to Twitter to share about her experience and to warn people about its prevalence.
"Just a friendly public service announcement: Kaya and I had our credit cards hacked at 2 different gas stations in the LA area and 3 more that were super suspicious when I asked why we were directed to the teller inside," she said. The actress also warned her followers to be careful because some are stealing PINs.
Eva LaRue  – Fans And Friends Extend Support
LaRue's friends were quick to express their concern about her current situation. Morgan Fairchild, offered his support to the situation. Fans, too, expressed their concern for the actress.
LaRue has had her share of challenges over the past few years. She has a 19-year old daughter, Kaya, with the late John Callahan. They fell in love while they were playing their alter egos, Maria and Edmund, on All My Children. Unfortunately, Callahan died in March 2020.
Eva LaRue's First Encounter With Identity Theft
Not only that, she's had problems with identity theft in the past. But that time it involved Callahan. After his death, someone broke into LaRue's home. Eva LaRue eventually found out that his car and laptop weren't the only ones that were stolen but his identity, too.
"They have been taking out loans and credit cards in his name and they've siphoned money out of his bank account—it's been a nightmare. A nightmare," LaRue shared in a previous interview with Fox News.
She had to make several months and countless numbers of calls to sort things out. She described her experience as a "bureaucratic nightmare." Unfortunately, there was no word as to whether the criminal was caught.
Eva LaRue, Other Stars Pay Tribute To John Callahan
On August 1, LaRue and other cast members of All My Children attended a virtual reunion to pay tribute to John Callahan, who's also known for his role as Edmund Grey on the ABC soap opera. Among the attendees were Susan Lucci, Cameron Mathison, Vincent Irizarry, Walt Willey, Alicia Minshew, Melissa Claire Egan, and Rebecca Budig.
Be sure to catch up on everything happening with The Young and the Restless right now. Come back here often for The Young and the Restless spoilers, news and updates.