The Young And The Restless (Y&R) Spoilers: Victor Newman Helps Adam Newman With His Fresh Start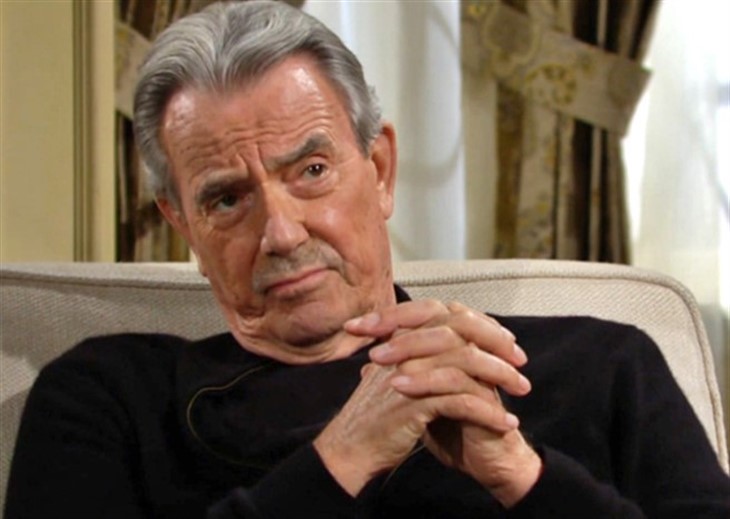 The Young and The Restless (Y&R) spoilers tease that Victor Newman (Eric Braeden) will help Adam Newman (Mark Grossman) with his fresh start in an upcoming episode of The Young and The Restless!
The Young And The Restless Spoilers – Adam Newman Had Done A Lot Of Thinking While Hiding Out
Viewers of The Young and The Restless will remember that Adam had done a lot of thinking while hiding out in the basement of the old Montalvo house in Kansas. He told Nick Newman (Joshua Morrow) exactly that when Nick came to find him and bring him back to Genoa City so he could donate one of his kidneys in order to save Faith Newman's (Reylynn Caster) life. Adam had apparently had a lot of time to think and went through a period of intensive retrospection and regretted doing many of the things he had done in his past, and indicated to Nick that he just wanted to make a fresh start.
Adam also, at Faith's request, went to see Faith before they were prepped for the transplant where she thanked him for saving her life from the accident and also for his donating one of his kidneys. Adam apologized for all the things he had done that hurt her, starting with the baby switch that was publicized and started the bullies at school going after her. She accepted his apology. But for Adam to completely make that fresh start, he is going to need a lot of help if he is to not have to try to do it in prison – and that is where his father, Victor Newman (Eric Braeden) comes in. Longtime viewers of The Young and The Restless know that Victor has lived a long life and can give his son a lot of wisdom were making fresh starts is concerned – after all, Victor has made a few fresh starts himself over the years.
Y&R Spoilers – Much To Be Forgiven, Much To Prove Himself
Longtime viewers of The Young and The Restless also know that Adam has much to be forgiven, and much to prove himself that he has changed. The trick is, getting the chance to do so. Rey Rosales (Jordi Vilasuso) would like nothing better than to have taken Adam away in cuffs the minute his kidney was removed, but Victor had already made sure that wouldn't happen by bringing Dr. Nate Hastings, (Sean Dominic) who would be assisting in the surgery in on the situation. Victor had also leveraged Chelsea Lawson (Melissa Claire Egan) by threatening to have her declared an unfit mother and taking custody of Connor Newman (Judah Mackey)! Victor is a powerful man and powerful men have their ways!
The Young And The Restless Spoilers Tuesday, May 11: Rey's Discovery, Chelsea Confesses, Faith's Surgery #YR #YoungandRestlesshttps://t.co/cZ8VHDv1da

— SOS/CTS/HH (@SoapOperaSpy) May 10, 2021
He had Chelsea trembling and almost confessing to Rey, but then as viewers of The Young and The Restless will recall, even then the stubborn Rey didn't quite believe Chelsea's "change of heart!" Adam had apologized to Rey before the operation even took place and told him Chelsea was to blame, but it looks like Rey's hatred and stubbornness are compromising his investigation, and Victor may use that as well to help Adam! One thing Victor will do to help Adam is likely to confess his own mistakes and tell him how he overcame them.
Adam doesn't have to disappear and play dead again and be a fugitive. Victor himself had done that when he met Adam's mother in Kansas before Adam was born. Adam must learn to live life differently and choose his responses to given situations and learn to act instead of reacting. It will be a long road to acceptance, but Victor encourages Adam to do it. The first step is for Adam to prove it to himself that he has changed, and then to others, but saving Faith's life has been an excellent start!
Stay tuned to The Young and The Restless, and keep checking The Young and The Restless spoilers frequently for all the latest news, updates, and developments!