The Young And The Restless (Y&R) Spoilers Tuesday, May 11: Victor Sets A Plot In Motion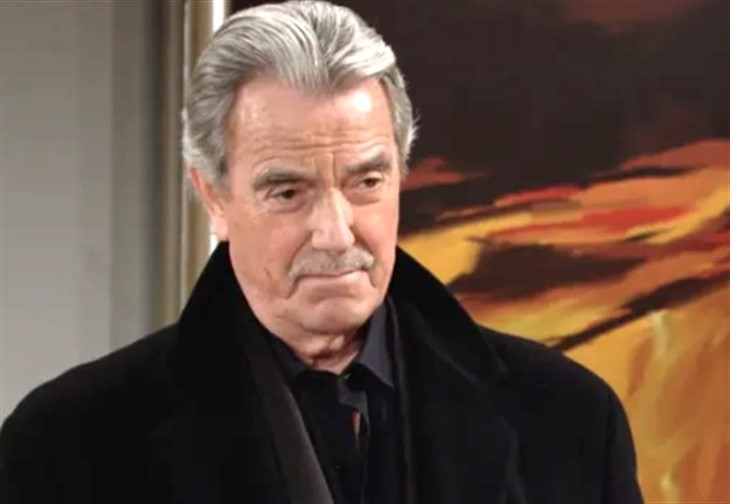 The Young and the Restless (Y&R) spoilers for Tuesday, May 11, 2021, reveal Victor not giving up when it comes to clearing Adam's name.
The Young And The Restless Spoilers – Chelsea Newman's In Big Trouble Now
Now that Adam (Mark Grossman) is back in town and getting Faith (Reylynn Caster) the kidney she needs, Victor (Eric Braeden) can focus on making sure Adam is a free man when he gets out of the hospital. And that involved getting Chelsea (Melissa Claire Egan) to confess. She looked as if she was about to cave the other day because she doesn't want to lose Connor because Chelsea always has one more trick up her sleeve.
But Chloe (Elizabeth Hendrickson) doesn't and she is scared. If Chelsea won't cave, is this who Victor goes after? He has wielded emotional power over her before and Chloe (Elizabeth Hendrickson) is terrified she will lose her children. Does Victor help her cut a deal with Michael (Christian J. LeBlanc)? After all, he is her brother-in-law so he might want to help her out.
Chelsea better watches her back cause things are about to get dicey for her. She might decide to stay and fight but Chelsea is also one who cuts and runs when the going gets tough because that is the way of a con.
Y&R Spoilers – Sharon Newman And Nick Newman Wait On Faith
Back at the hospital, it's surgery time as Sharon (Sharon Case) and Nick (Joshua Morrow) pace the halls and wait to hear what's going to happen to Faith. Will she come out of it ok? They nearly just lost her a month ago to a car accident the same way they lost Cassie and they just can't go through that kind of heartache again.
While Nick and Sharon are there for one another, are their significant others there for them? Rey (Jordi Vilasuso) is certainly not the most supportive husband and we haven't seen Phyllis (Michelle Stafford) much through all of this. Nick nearly died in a tornado and still not much word from Phyllis. At least Nikki (Melody Thomas Scott) and Mariah (Camryn Grimes) seem to be there as moral support while Victor tries to catch Chelsea. And how does Adam fare through this surgery? Stay tuned to The Young and the Restless weekdays to find out.