The Bold And The Beautiful Spoilers: Logan Gift Is Generous – Flo's New Adventure Begins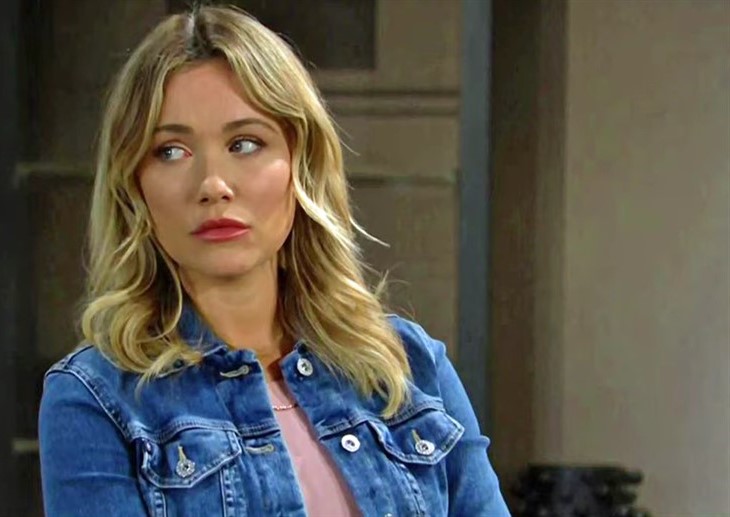 The Bold and the Beautiful (B&B) spoilers document that Flo Fulton (Katrina Bowden) didn't know if she would ever be part of the Logan family again. But Katie Logan's (Heather Tom) generosity and the agreement of her sisters has propelled the next adventure that Bowden's character will pursue.
Wyatt Spencer (Darin Brooks) was key to Flo's re-acceptance. He was determined to do whatever was necessary to help the love of his life advance personally.
The result of the family reunion also produced an added bonus. The Bold and the Beautiful spoilers confirm Flo is now Forrester Creations newest employee.
The Bold And The Beautiful REcap & Spoilers – Beth Spencer Put To Bed Again
The Beth Spencer (Madeline Valdez and River Davidson) debacle arc ended long ago. She's been living happily with her mother and father at the cabin for quite awhile.
Steffy Forrester's (Jacqueline MacInnes Wood) presence and convenient placement allowed her to serve as Beth's adoptive mother for a short period of time. That was when everyone believed that Beth had died, which was a ruse that Flo unknowingly participated in with Reese Buckingham (Wayne Brady).
Digitally skipping to now, the Logan family has agreed to put Flo's mistake behind them and move forward. Storm Logan (William deVry) would want this rapprochement to happen, as Brooke Logan Forrester (Katherine Kelly Lang) said.
B&B Spoilers & Updates – Connected Character's Reaction Key
Hope has also put the past behind her. But seeing Flo on a regular basis at work could prove to be challenging.
Brooke took that into consideration and still decided to agree to the reconciliation. She's willing to get along with Flo, but Shauna Fulton (Denise Richards) is a different topic entirely.
As for Steffy, Bold and the Beautiful spoilers show she has a new baby to be concerned with. Fans also know that the paternity conflict arc is moving toward a climax. So, it's fair to believe that Steffy will continue to focus on her next baby, rather than be hung up about Flo being at FC.
The Bold And The Beautiful Spoilers: Steffy Flees L.A., Finn Races To Stop Her, Can 'Sinn' Be Saved?https://t.co/sY1E6xWcma

— SOS/CTS/HH (@SoapOperaSpy) March 4, 2021
The Bold And The Beautiful Spoilers – Katrina Bowden Deserves More Screen Time
Flo has been somewhat of a background character in recent months. She was front and center during the time when Sally Spectra (Courtney Hope) was going after Wyatt. But that storyline was also put to bed in the past.
Here's hoping that B&B's writing staff is in the midst of creating an arc that allows Flo to experience better days ahead. An uplifting tale, that has her working with her reconciled aunts, both figuratively and literally would seem fitting.
SOS is a leading source for everything linked to The Bold and the Beautiful. Check back regularly for B&B spoilers and news!