The Bold And The Beautiful (B&B) Spoilers: Zoe Can't Stop Paris – Jealousy Leads To Downfall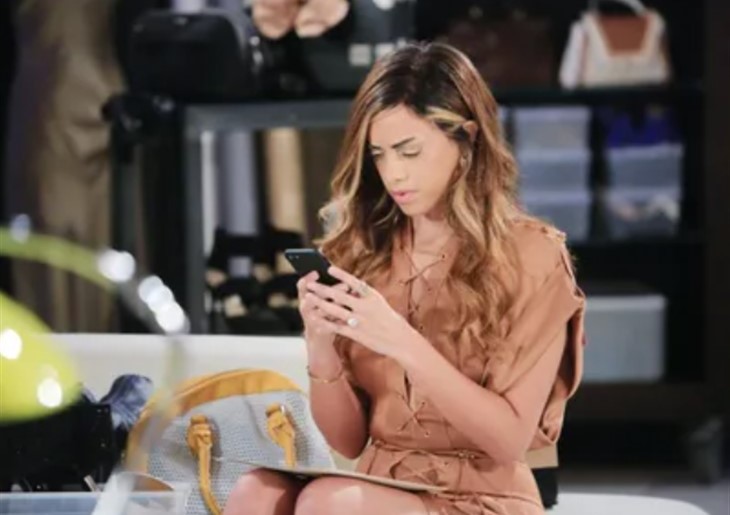 The Bold and the Beautiful (B&B) spoilers document that in Los Angeles hasn't thought through a number of decisions in recent months. She impulsed into accepting Carter Walton's (Lawrence Saint-Victor) engagement offer, which wasn't fair to him.
Now, because of Zoe's deeper feelings for Zende Forrester Dominguez (Delon de Metz), she's been deeply disrespectful to her sister. Paris Buckingham (Diamond White) is honestly trying to establish herself in Los Angeles, California. But Zoe sees that as a threat against her personal and professional territory.
The Bold And The Beautiful Spoilers – Paris Buckingham Realizing The Truth
Paris was initially confused by her older sister's unexpected response. Why would Zoe not want her to accept a plumb job, in her field, at a top company?
Zoe's reaction to learning that Paris kissed Zende began to lift the curtain on what was really going on underneath the emotional surface. Paris is realizing that Zoe's stance is steeped in her mixed feelings, which sets up indefinite and engaging conflict within this storyline.
B&B Spoilers – Carter Walton Strung Along
It's not fully the case, but it can be generally said that Zoe has been stringing Carter along. She was initially physically attracted to him and did honestly enter into a romantic relationship with Saint-Victor's character.
However, Zarter began just prior to when Zende returned from Europe. B&B fans know that the spark Zoe and Zende had was real. If Zoe hadn't already been linked to Carter, there's no doubt that she and de Metz' character almost certainly would have explored their feelings.
The points raised above were reinforced by Zende, when he told Zoe that she's made her choice and that Carter was his friend. Zoe was surprised by that reaction, but needs to take it to heart or negative consequences are certain.
The Bold And The Beautiful Spoilers – Zoe Buckingham Provoking Consequences
Paris seemingly didn't come to LA with any agenda. The only person she knew in town was her sister, which made the California setting a natural spot for the college graduate to land.
Zoe and Paris got along well at first, but that changed when the perception of a rivalry emerged. Zoe has accurately read Zende's interest in Paris. But the character Barnes plays has made the mistake of believing that it's okay to keep Zende as an option. That outlook violates the open-hearted love that Carter is offering and she formally accepted.
SOS is a leading source for everything linked to The Bold and the Beautiful. Check back regularly for B&B spoilers and news!