The Bold And The Beautiful (B&B) Spoilers: A Change In Justin Brings Danger – Katie's A Hot Mess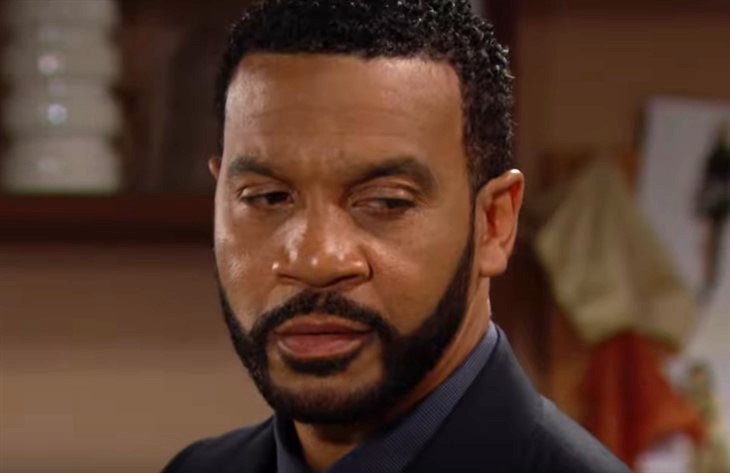 The Bold and the Beautiful (B&B) spoilers for Wednesday, June 23, 2021, reveal in Los Angeles Justin enjoying the new life he's leading from the big chair.
The Bold And The Beautiful Spoilers- He's Not Throwing Away His Shot
Justin (Aaron D. Spears) has been Dollar Bill's (Don Diamont) lackey for years. He's listened to Bill's many problems, solved Bill's many problems, and cleaned up all his many messes. And for what? So he could just do it over and over again with no appreciation or gratitude?
Well, that time is over — at least according to Justin. Bill and Liam (Scott Clifton) are both in jail and he's not as anxious to help them get out as he pretends. He is enjoying sitting in Bill's chair and being in charge. Justin is not about to let anyone stop him now that he has what he wants, which could cause a whole lot of trouble for Thomas (Matthew Atkinson) and the Spencer men. Thomas has something to tell him and show him and Justin will have to think fast to do something about it.
B&B Spoilers – Katie Logan Is A Hot Mess
Katie (Heather Tom) can't believe she let her chance to be with Bill pass her by and now he's behind bars and may stay that way for life. When she pays Bill a visit in prison she can barely keep it together, but Katie often falls apart easily. When Bill professes his undying love, all she can do is cry and cry. She's furious at Bill for letting this happen, but also saddened by his situation.
What is she going to tell their son? She can't stand the idea of Will growing up without his father around, but Bill promises her that he will get out of jail somehow. After all, Justin is on the case and Justin never lets him down, right?
Little do Bill and Katie know what Justin is up to. There's a way out of this mess and it's on Thomas's phone. But Justin wants to make sure the way out never gets in the right hands. This is a situation that could go on way longer than Bill ever planned. Stay tuned to The Bold and the Beautiful weekdays to see how this story plays out.