Royal Family News: Prince William Not Pleased Princess Diana's Photo Used To Advertise Archewell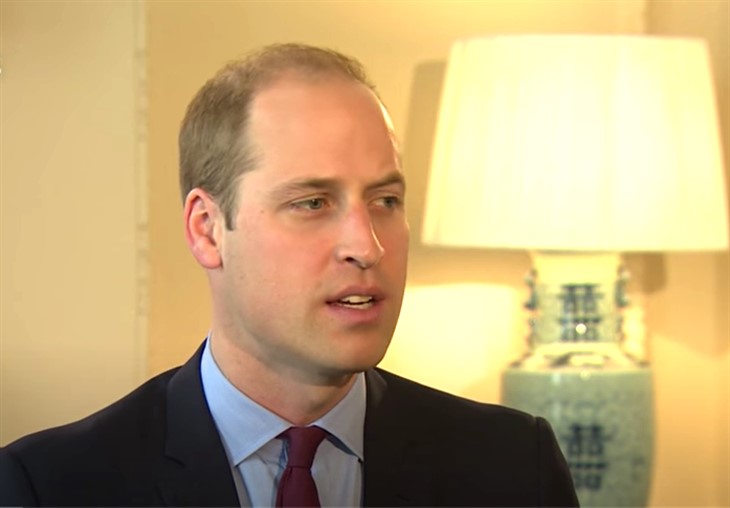 British royal family news shows that Prince Harry, Duke of Sussex has been putting his foot in it ever since leaving the kingdom for a life of gaudy excess in America. Together with wife Meghan Markle, his latest exploit came on Sunday, March 7 when they sat and cried on Oprah's couch about how mean his family was to them before they fled.
Prince Harry, Duke of Sussex, reportedly caused a case of heartburn for his family when he exploited his mother's image on his commercial website Archewell. He described himself as his "mother's son" and posted a photo of him with his mom the late Princess Diana while Meghan posted a pic with her mom.
The couple wrote, "I am my mother's son. And I am our son's mother. Together we bring you Archewell."
"We believe in the best of humanity. Because we have seen the best of humanity. We have experienced compassion and kindness. From our mothers and strangers alike."
Which led to the gaping question of why they purposely left their fathers out of their gratitude, but then again, we know perfectly why.
Royal Family News – Prince Harry Is In The Weeds?
Nick Bullen is the co-founder and editor-in-chief of True Royalty TV and he told Fox News that Prince William, Duke of Cambridge, was reportedly unhappy that Harry splashed their late mother's image as a promotional gimmick on Archewell.
"I think that both William and Harry feel they are carrying on the unfinished work of their mother, but I'm told that William was very unhappy that Harry and Meghan used Diana's imagery to promote their work when Harry claimed to be 'his mother's son' on their website," he explained.
"Harry knows the power that the Diana legacy carries in America and he's definitely utilizing that, but it's something he needs to be careful about," said Bullen. "He doesn't own the legacy; he shares it with his brother."
Royal Family News: Meghan Markle's Theatrical Gestures 'Suggest She Is Enjoying Herself' #MeghanMarklehttps://t.co/Onh8eCWkF0

— SOS/CTS/HH (@SoapOperaSpy) March 7, 2021
Royal Family News – Does Prince Harry Know How To Share?
Now all eyes are on the Markle's in anticipation of what fodder they will bring up with Oprah on CBS. In one sensational tease he noted how Diana was all alone after she and Charles divorced.
"I'm just really relieved and happy to be sitting here talking to you with my wife by my side because I can't begin to imagine what it must have been like for her going through this process by herself all those years ago," said Harry, adding, "because it's been unbelievably tough for the two of us."
"But at least we have each other," said Harry in a clip from the interview special, which also showed Diana holding toddler Harry as he made the comments.
Be sure to catch up on everything happening with the royal family. Come back here often for royal family spoilers, news and updates.