Royal Family News: Prince William And Kate Middleton Deny Talking About Archie's Skin Color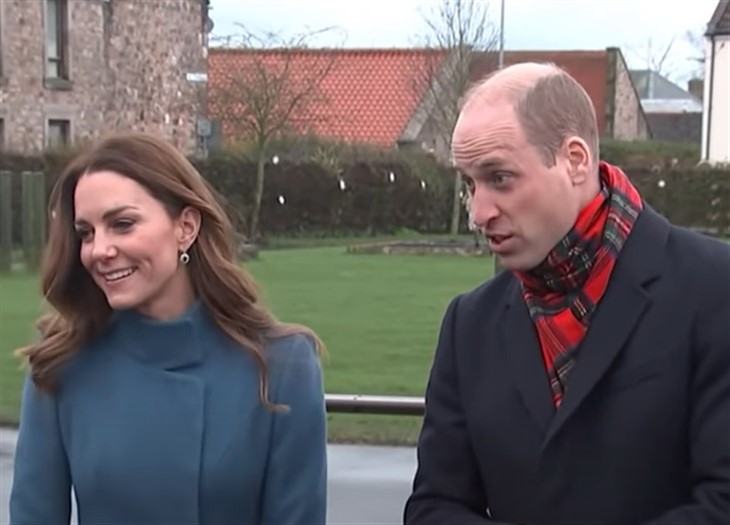 British royal family news reveals that Meghan Markle, Duchess of Sussex and Prince Harry's interview with Oprah Winfrey on March 7 was a lightning rod for controversy. They made many sensational claims about being victims of mistreatment, neglect and even racism at the hands of their families.
Allegations like the ones they made were not about to go gently into the good night, as savvy ratings monster Oprah Winfrey was well aware of.
Royal Family News: The Markle's Made Many Claims
One of the allegations made was that some members of the royal family had expressed "concern" about how dark their biracial child Archie might be. Both Meghan and Harry declined to name names during this interview, insisting it would be "damaging," which it may well have been, but then again, what could the rest of the interview be called other and nuclear destruction?
Later Oprah made sure to come out and say that Harry told her neither the Queen nor Prince Philip made these remarks.
Today, a new report claims that Prince William and Kate Middleton are expressing "total shock" that anyone asked about Archie's skin color.
Us Weekly is reporting that William and Kate had no idea that there were any racially motivated conversations about the Sussex baby.
Royal Family News – Catherine, Duchess Of Cambridge Denies Knowledge Of Meghan Markle's Claims
The source told the mag, "William and Kate were in total shock after hearing what Meghan and Harry said. "What shocked them the most was Meghan's suicidal thoughts and their quotes on a royal family member mentioning Archie's skin color. William and Kate knew about some of their troubles with palace aides, but nothing to this extent."
Being excluded from the Markle's life situation hasn't changed how they feel about Meghan and Harry's decision to do the interview however.
Both had reportedly condemned the interview in the week leading up to it and immediately after it aired in the UK and the US. "William and Kate feel that these conversations could have been made in private," the source confirms.
Royal Family News: Prince Harry Was NEVER Cut Off Financially By Prince Charles #PrinceHarry https://t.co/Lq7pzKM4F3

— SOS/CTS/HH (@SoapOperaSpy) March 14, 2021
Royal Family News – Why Did the Markle's Air Their Dirty Laundry?
Neither Harry nor Meghan have offered up any explanation as to why they decided to air their linen, a full two years after some of it reportedly got soiled. There are many questions in the wake of the interview, with one being why they did it in the first place?
Be sure to catch up on everything happening with the royal family. Come back here often for royal family spoilers, news and updates.