Royal Family News: Michelle Obama Declines To Take Meghan Markle's Side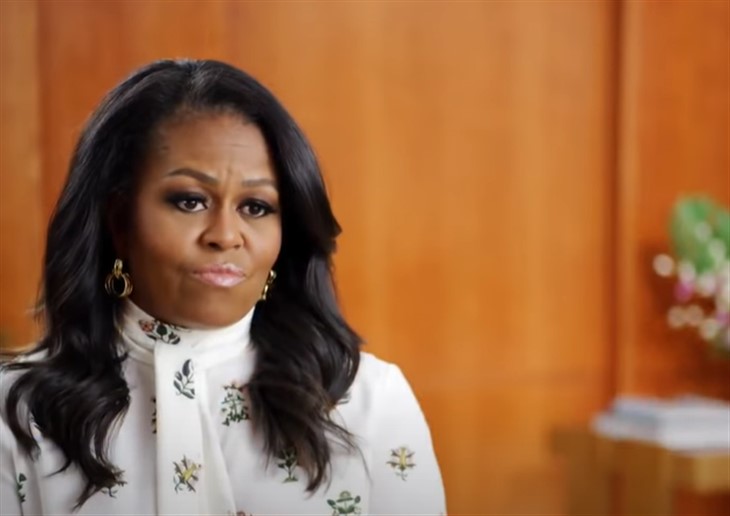 British royal family news shows that Michelle Obama reacted for the second time to Meghan Markle and Prince Harry's Oprah interview on March 7. On Monday she talked to Mario Lopez about her thoughts and on Tuesday morning she was similarly oblique and declined to point fingers.
Royal Family News – Michelle Obama Is Not Impressed
Michelle was asked on NBC on Tuesday morning by Jenna Bush Hager what she thought of Meghan's salacious comments.
A circumspect Michelle said that when performing public service she choses to focus on the people she "serves" versus herself.
'When you watched Meghan Markle speak out, what went through your mind?' Bush Hager asked.
Michelle replied: 'Public service it's a bright, sharp, hot spotlight and most people don't understand it nor should they. The thing that I always keep in mind is that none of this is about us, in public service, it's about the people that we serve."
"I always try to push the light back out and focus it on the folks that we're actually here to serve."
Royal Family News – What Does Michelle Obama Really Think Of Meghan Markle?
Bush Hager continued, "'But what about when she talked about the fact that she experienced racism? I mean I feel like that was heartbreaking to hear that she felt like she was in her own family, her own family, thought differently of her."
Michelle replied, "Race isn't a new construct in this world, for people of color. So it wasn't a complete surprise to, sort of, hear her feelings and have them articulated."
"The thing that hope for and the thing that I think about is that this first and foremost is a family and I pray for forgiveness and healing for them so they can use his as a teachable moment for them all."
Royal Family News: Prince Harry Called A Sell-Out For Giving Interview To CBS Which Exploited His Mother's Death #PrinceHarryhttps://t.co/HesqaLFYPb

— SOS/CTS/HH (@SoapOperaSpy) March 16, 2021
Royal Family News – Will Meghan Markle Learn From Her Teachable Moment?
Meghan, 39, and Harry, 36, dropped several damning bombshells during the interview, to include her and his family equally.
They claimed that an unnamed member of the monarchy was concerned about how dark their son Archie's skin tone might be before he was born and Meghan twice blindsided Kate Middleton with accusations, one time being that she made her "cry."
The Obamas met the Queen in 2009 during Barack Obama's first year in office. They were introduced to Prince William and Kate Middleton when they were at Buckingham Palace in 2011.
Be sure to catch up on everything happening with the royal family. Come back here often for royal family spoilers, news and updates.