Royal Family News: How Did Zara Tindall Become A Millionaire?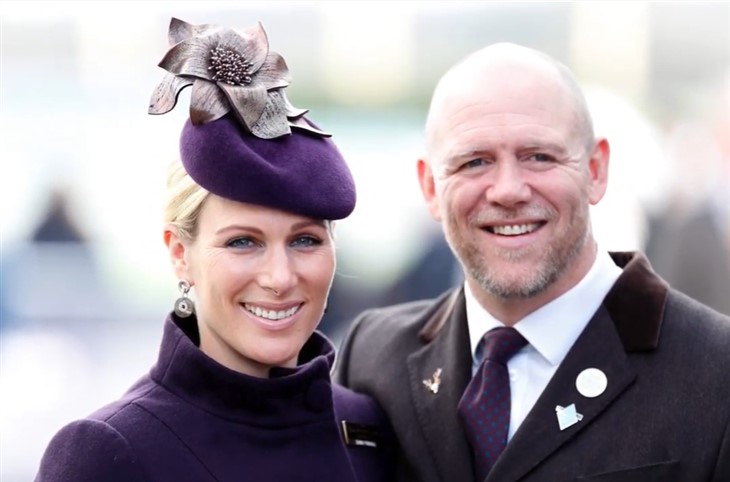 British royal family news teases that Zara Tindall is the non-titled daughter of Princess Anne and her first husband Mark Phillips. She is Queen Elizabeth's oldest granddaughter and 19th in line to the British throne.
Her mother chose to not give her a title like her cousins Princes William and Harry and Princesses Beatrice and Eugenie.
Thus she does not have an obligation to engage in royal duties and overall is seen as having a more normal life compared to the rest of her family.
Given her status, many fans are wondering how she earns a living. Zara Tindall makes an impressive income without financial help from the royal family. Keep reading to find out how this low key royal makes ends meet.
Royal Family News – How Does Zara Tindall Make Money?
In 2011 she married professional rugby player Mike Tindall. It was not televised like Prince William and Kate Middleton's nuptials, or Prince Harry and Meghan Markle's wedding but it was attended by many senior members of the royal family. Zara has two daughters, Mia Grace and Lena Elizabeth and welcomed a son named Lucas Philip this year.
Of not having a royal title, she said, "I'm very lucky that both my parents decided to not use the title and we grew up and did all the things that gave us the opportunity to do," according to Express.
Zara is successful in her own right as an equestrian who won an Olympic silver medalist in 2012.
Royal Family News – Zara Tindall Is Married To Mike Tindall
According to Marie Claire, Zara is worth an estimated $20 million as of 2020. That's a lot of money so let's break down how exactly she's achieved this amazing amount.
Britain's Express reported in 2020, "Instead of working in the royal family, Zara has a slightly less public career [as] she is an equestrian."
Royal Family News: Prince William And Kate Middleton The Ultimate Power Couple https://t.co/OO5fsykSS4 pic.twitter.com/qloyy9K4N1

— SOS/CTS/HH (@SoapOperaSpy) April 18, 2021
Royal Family News – Zara Tindall Cashes In On Her Horsey Skills
According to the Evening Standard, Zara has ambassador deals including partnerships with Land Rover and Rolex, after taking home the silver medal at the 2012 Olympics. Zara also has her own equestrian-inspired jewelry line with Australian jeweler John Calleija. The Calleija website describes her line as featuring diamond necklaces, rings, and saddle-shaped cufflinks that range from $5,500 to $43,500.
And, in 2021 she and Mike Tindall announced a partnership with a tech company for a health app called V-Health Passport, which the Daily Mail reported could bring in about a quarter of a million dollars.
Be sure to catch up on everything happening with the royal family. Come back here often for royal family news and updates.