Jim Bob And Michelle Duggar Slammed For Response To Josh Duggar Verdict VS Jana Duggar Charges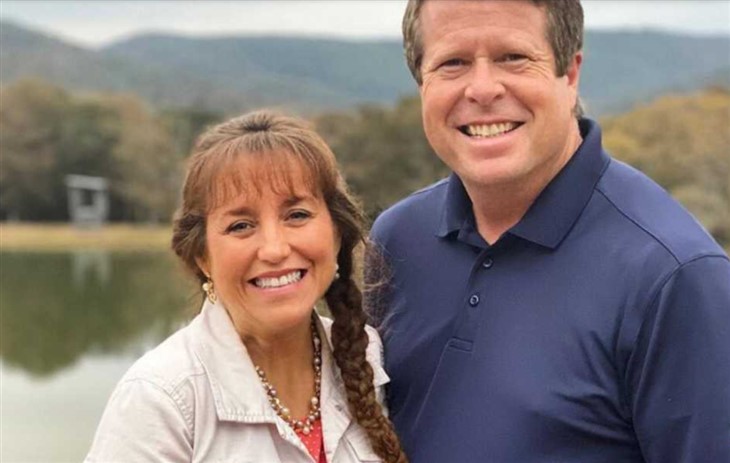 Jim Bob Duggar and Michelle Duggar soared to fame as the parents of the "19 Kids And Counting" clan. For eight seasons, the devout patriarch and his loyal spouse flaunted their faith and supposedly perfect parenting practices. And even when their oldest son Josh Duggar faced allegations of molesting four of his sisters, the rest of the Duggars managed to maintain their public profile. That resulted in the "19 Kids" spin-off, "Counting On."
But then came the news that Josh had allegedly downloaded child pornography. After a short trial, an Arkansas federal jury convicted the 33-year-old, finding Duggar guilty on one count of receiving and one count of possessing child pornography. Just days later, Jim Bob's and Michelle's 31-year-old daughter Jana Duggar got charged with endangering the welfare of a minor. But the Duggar parents reacted very differently to their daughter and son. Find out everything to know about why Jim Bob and Michelle are slammed for those reactions below. 
Josh Duggar Versus Jana Duggar Legal Woes: Parents React
Jana Duggar faces a very different situation than her older brother Josh Duggar. Jim Bob and Michelle Duggar's oldest daughter got charged with endangering the welfare of a minor, per In Touch. Per Arkansas laws, that charge could get ranked as a Class A misdemeanor or a Class D felony. However, the citation report shows that Jana got charged with a misdemeanor. With a bail set at $430, Jana will attend a hearing on January 10, 2022.
In contrast, Josh's guilty verdict could result in up to two decades in prison and $250,000 in fines for each count. His sentencing hearing will take place at a date as yet unknown. But despite the fact that his guilty verdict shows a much more serious crime, the "Counting On" parents saved all their sympathy for their son.
Soon after Josh's verdict, his 56-year-old father and 55-year-old mother issued a statement. "This entire ordeal has been very grievous. Today, God's grace, through the love and prayers of so many, has sustained us. As parents, we will never stop praying for Joshua, and loving him," they wrote. As for their views on Jana? Silence.
Duggar Parents Get Slammed For Supporting Son, Not Daughter
Although Jana currently resides with her parents, Jim Bob and Michelle Duggar reportedly have no comment on her legal allegations. The Reddit community devoted to the Duggars even speculated that Jim Bob welcomed the spotlight shift to Jana because it distracted from the damage to the "Counting On" clan's public profile done by Josh. "Looks like [Jim Bob Duggar] got his wish as far as a distraction- Jana is taking over google search," pointed out one commentator. 
Others slammed the parents for abandoning their daughter. Some even thought that Josh's wife Anna, Jim Bob, and Michelle had spent "all their time/energy/money" on Josh, leaving Jana to take care of all her younger brothers and sisters as well as Anna's seven children. "I don't blame [Jana], I completely blame the parents," summed up another critic.
"Why are Jim Bob and Michelle not part of this? Why wouldn't they take the blame? I get that Jana does the childcare but why wouldn't they step in and be like "I'm actually the parent here." They did everything possible to take the fall for Josh and they have nothing for Jana? Again, I understand their culture is incredibly sexist but Jana isn't the parent!!!!" wrote another commentator. 
What do you think? Do you agree that Jim Bob and Michelle should step up and offer their support to Jana just as they did to Josh? Share your views with us. And then check back on our site for all the news about the Duggar family.