General Hospital Spoilers: Dominic Zamprogna Celebrates 12 Years As Dante Falconeri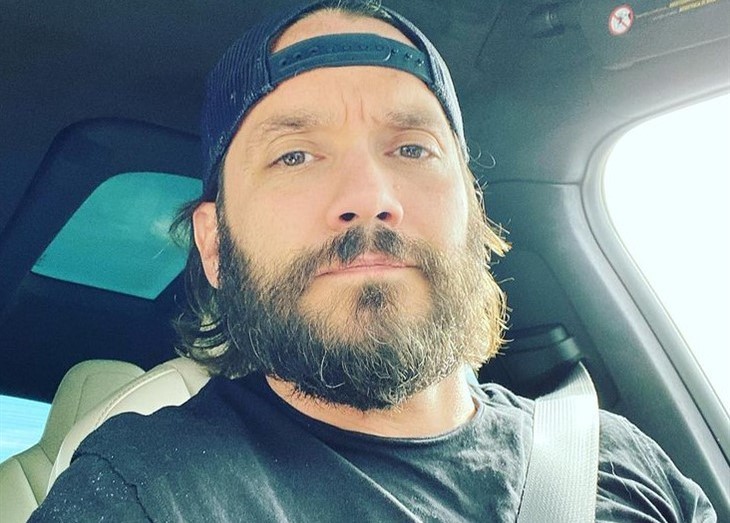 General Hospital spoilers tease a new romance between Dante and Sam as they search for Maxie's allegedly missing baby while actor Dominic Zamprogna celebrates a milestone with the soap.
General Hospital Spoilers – A Dozen Years With A General Hospital Cop
It was 12 years ago this week that Zamprogna first made his debut as Dante Falconeri, who was then an undercover cop who had been involved with Brenda Barrett (Vanessa Marcil) several years before. Brenda wasn't living in Port Charles at the time but when both characters made their way back there, Sonny (Maurice Benard) shot Dante when he learned he was a cop. Right at that moment, Olivia (Lisa LoCicero) burst in and informed Sonny he just shot his son. That's when we knew Dante was here to stay.
Dante went on to grow close to Sonny and think of him as a dad. He also went on to have a romance with Lulu Spencer and the two finally tied the knot in an adorable Christmas Eve ceremony. Things became dicey when Lulu couldn't give birth to her own children, but after an embryo switch situation, Dante and Lulu became parents to young Rocco.
Eventually, Lulu and Dante began to have problems and he turned to her newfound cousin, Valerie (Brytni Sarpy), resulting in an affair. Dante and Lulu divorced and eventually realized they belonged together so they married again as Valerie faded from the scene.
GH Spoilers – Dominic Zamprogna Takes A Break
It was a shock to Lulu and to fans when Dominic Zamprogna chose to leave the soap in 2018 and Dante took off on a WSB mission leaving Lulu behind. He returned briefly to try to wrap up the story in 2019 but soon left again. Dante had PTSD from his mission and needed intense WSB therapy. It was time for Lulu and the audience to miss Dante again, but Zamprogna finally decided to make his return in the fall of 2020.
We will never know why General Hospital decided to write off Emme Rylan's Lulu by putting her in a coma just after Dante made his way back to her, but they did and Zamprogna was on his own. He's been doing the flirting dance with Kelly Monaco's Sam for months, but fans still long for Lulu back.
Either way, it's been an eventful 12 years in Port Charles with Zamprogna and Dante along for the ride. Stay tuned to General Hospital weekdays to see what happens to Dante next.