General Hospital Rewrite: Half Of Port Charles Knows Nikolas Cassadine Had Hayden Barnes Shot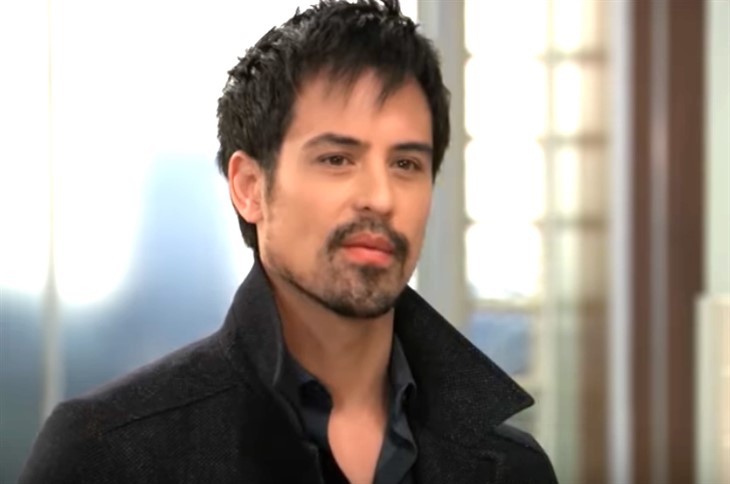 General Hospital spoilers reveal the soap rewriting old storylines and giving characters some sort of odd amnesia as people try to help Shawn Butler (Sean Blakemore) learned who really shot Hayden Barnes (Rebecca Budig) and why. The problem is, most people already know — including Hayden Barnes herself.
General Hospital Spoilers – The Hayden Barnes Shooter News Got Passed Around
We remember this all because it only happened back in 2015 and 2016. We believe Elizabeth (Rebecca Herbst) was the first person to deduce that Nikolas Cassadine (then Tyler Christopher, now Marcus Coloma) had Hayden Barnes shot and he told her it was all true. She was sworn to secrecy but she did mention it to his mother, Laura (Genie Francis), a few months later. Laura didn't want her son in jail so she also kept it a secret.
Months later after Hayden finally recovered on General Hospital, she hired Curtis (Donnell Turner) to help her learn who was really behind the shooting and got the evidence that it was Nikolas. So, Hayden knows and Curtis also knows. They also told Nikolas that they know and Hayden even married Nikolas and forgave him when she fell in love with him.
Oh, then there's Sam (Kelly Monaco) and Drew (Billy Miller). They also knew that Nikolas was behind Hayden's shooting and blackmailed him to give back his shares of ELQ that he'd bilked out of the Quartermaines. So Sam telling Shawn she is going to help him find the culprit makes no sense. She already knows. Jordan (Briana Nicole Henry) doesn't know, Alexis (Nancy Lee Grahn) doesn't know, Molly (Haley Pullos) and TJ (Tajh Bellow) do not know, but everyone else involved with this story knows — including the victim herself.
GH Spoilers – What Is General Hospital Trying To Do Here?
This General Hospital storyline isn't even ancient history. It was six years ago and most of the characters involved are still around or still spoken of often. It makes no sense to pretend none of these people knew what they knew. Most fans who are watching now remember all this as it played out over the course of a year.
Unless GH wants to add a new element to this story that we previously didn't know about, all this plot does now is make us scratch our heads while we watch. Stay tuned to General Hospital weekdays to see if this story produces any actual surprises.