General Hospital (GH) Spoilers: Hudson West Books A New Film Rule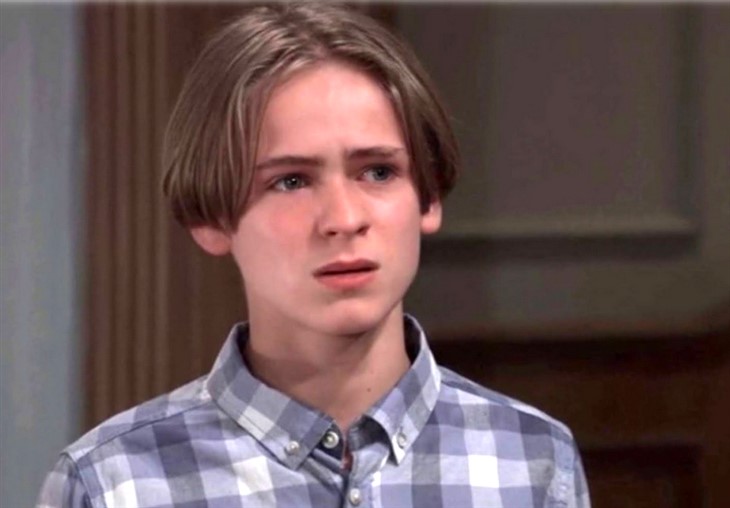 General Hospital (GH) spoilers and updates tease that Hudson West, who portrays Jake Webber, booked a role in an upcoming film titled The Wound Wood. The young actor will be working with Lucy Walters and Will Lyman.
The new movie, which is directed by Andrew Mudge, follows the story of an arborist and her son who lands a new job at an old estate. But during their stay, they're haunted by woodland spirits and they're both bound to uncover a horrific secret.
General Hospital Spoilers – Jason Morgan Finds A Way Out Of Prison
General Hospital will play a repeat episode of September 6. Fans can expect to watch the drama resume on Tuesday, September 7. Spoilers hint that Jason Morgan (Steve Burton) won't find himself spending a night in prison and ill also get an apology from Dante Falconeri (Dominic Zamprogna) for the inconvenience.
GH Spoilers – Esme Prince Manipulates Ava Jerome
Ava Jerome (Maura West) will file a restraining order against Nikolas Cassadine (Marcus Coloma) after talking to Esme Prince (Avery Kristen Pohl). The latter managed to manipulate Ava to take action, which is another victor for her and Spencer Cassadine (Nicholas Chavez).
Sam McCall And Curtis Ashford Makes Shocking Discovery
As for Sam McCall (Kelly Monaco) and Curtis Ashford (Donnell Turner), they'll continue looking for Drew Cain (Cameron Mathison). As they try to solve the mystery of his disappearance, they'll uncover that Drew's case is somehow linked to Naomi Dreyfus' (Gigi Bermingham) murder.
General Hospital Spoilers – Carly Corinthos And Jason Morgan Gears Up For Wedding
Elsewhere, Carly Corinthos (Laura Wright) and Jason Morgan (Steve Burton) will have a serious conversation before they tie the knot. The pair will be all set to exchange vows but Cyrus Renault (Jeff Kober) is planning something else. He'll come up with a plan, which involves a major mob attack and Jason and Carly may end up as casualties in Cyrus' takeover plot.
Nina Reeves Gets An Unexpected Visitor
As for Nina Reeves (Cynthia Watros), she'll get an unexpected visitor when Jasper "Jax" Jacks (Ingo Rademacher) visits her in Nixon Falls. It won't be a friendly visit since he'll be throwing accusations and threats at her. She'll try to convince him to calm down but things will become more chaotic the following week. Jax will try to get in touch with Maxie Jones (Kirsten Storms), but she'll be busy with Carly's wedding.
Be sure to catch up on everything happening with General Hospital right now. Come back here often for General Hospital spoilers, news and updates.