Everything You Want To Know About 90 Day The Single Life Star Big Ed's Girlfriend Liz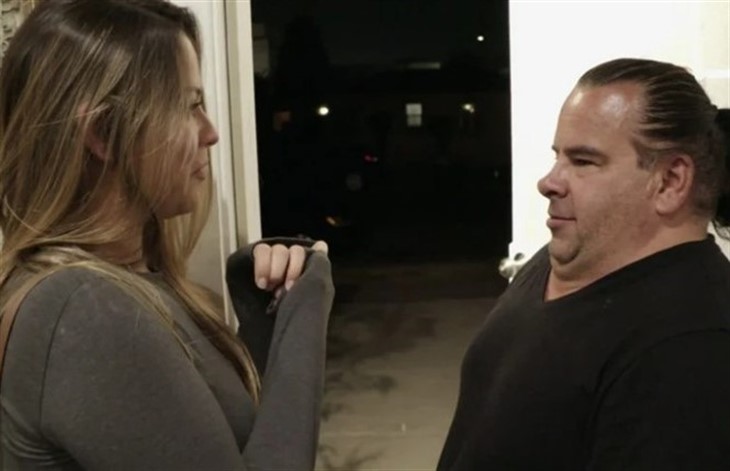 90 Day Fiancé star Big Ed Brown may have blown things up with his Filipina girl, Rosemarie Vega, but now he has a second chance at love. Ed is currently starring on the discovery+ spinoff, 90 Day: The Single Life with his new flame, Liz. Fans can now learn more about Big Ed's date, including her age, job and Instagram account.
TLC 90 Day Finance' Spoilers – The Single Life Stars Big Ed And Liz
After his disastrous relationship with Rosemarie Vega on 90 Day Fiancé: Before the 90 Days, Big Ed decided to get help. He signed up with a dating expert, who gave him advice on self-love and is now looking for love again. Ed has signed up on several dating websites and has been working out, losing some weight.
Now, the San Diego native is starring on 90 Day: The Single Life, where he is documenting his journey to find love. Meanwhile, Big Ed has starting dating a new girl, Liz, 28, who works in his favorite restaurant.
Ed finally got the courage up to ask Liz out on a date and, luckily for him, she said yes. He said he was nervous about his first date, as this was the first time he had gone out with someone since Rose. Big Ed even got his mother to tie his hair in a Samurai braid for the date.
During the date, Liz warmed up to Ed and afterwards, she described him as being charismatic, confident and straightforward. Admittedly, he did make one mistake, by trying to take an unwanted kiss, but it seems Liz has put this past her.
TLC 90 Day Finance' Spoilers – About Liz
It looks like Big Ed and Liz could become a couple, so now fans want to know more about her. Ed and Liz could work out, so now fans want to know more about the American beauty.
TLC 90 Day Finance' Spoilers – Meet Elizabeth Marie
It turns out Liz's name is Elizabeth Marie and she is active on Instagram under the handle @e_92_marie. Her account is private, but most of the 37 posts are on Liz's cute seven-year-old daughter, Ryleigh Leanne. It looks like she likes to travel around with her "mini-me," as she has shared images of Cedar Creek Falls Trail, The Alamo Museum, Colorado's Sloan Lake and more.
Liz works as a manager at a restaurant called Encontro North Park in San Diego. However, due to the pandemic, she also got involved in serving customers. This is how she and Ed came to meet, as he often visits the restaurant.
Speaking to the Celeb Talk Guy, Liz revealed she was working a 10-hour shift, at 60 hours a week. Liz said she keeps busy with her work and with taking care of her daughter, Ryleigh Leanne. It turns out Liz has been married twice and divorced and doesn't want to get hurt again. In fact, she said she struggles with trust issues and has asked Big Ed to take things slow. It turns out he isn't too good at doing that.
TLC '90 Day Fiance' Spoilers: Deavan Slams Geoffrey Paschel For Criticizing Her Parenting Skills https://t.co/zbsDmAltwy pic.twitter.com/8UUtJcVnNC

— SOS/CTS/HH (@SoapOperaSpy) July 2, 2020
TLC 90 Day Finance' Spoilers – Second date with Big Ed
After their initial date, Big Ed and Liz enjoyed a goat yoga date and Liz posted a series of funny images to her Instagram. She captioned them, "No lie, this was the best anomalous date I have ever been on! Always making me live a little and loosen up." Of interest to note, Liz is also a Gemini and according to her IG bio, her heart is taken – whether this is by Big Ed, we will have to wait and see.
Liz asked Ed to travel out of town with her to attend a wedding. Liz had agreed to a double queen room, but Ed booked a one king room and they did eventually make love. Find out more about their night in the video included here.
Keep up with Big Ed and Liz on 90 Day: The Single Life, Sundays on discovery+.