EastEnders Spoilers From Danny Dyer Promise Good Christmas Viewing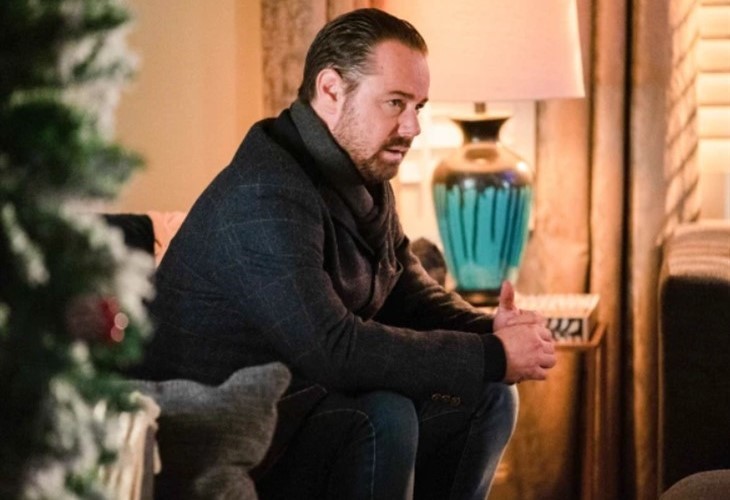 EastEnders spoilers come from Mick Carter (Danny Dyer) and it looks like the Christmas episode from BBC will be awesome to watch. Actually, in the past, some rather dull if happy scenes played out. However, it looks like that didn't go down well with drama-hungry fans. So this year, things sound away more explosive. More spoilers came that revolve around Max, (Jake Wood).
EastEnders Spoilers – Danny Dyer
BBC fans know that Mick Carter is the landlord of Queen Vic. He stays in the main center of the action in the show. Recall, Mick and Shirley seemed convinced that Tina left because of her suspected involvement in the death of Ian. Meanwhile, it always seems to circle back to despicable Gray, (Toby-Alexander Smith). Fans know that Gray actually murdered Tina, and Mick had no idea about that. In fact, they seemed set on making every effort to get ahold of her.
Other EastEnders' spoilers about Mick (Danny Dyer) from earlier this year revealed that he's a brave and strong charter. Recall, he kept his sexual abuse a secret for so many years. However, he felt determined to chat with the kids about it. Newer spoilers came out that Mick and Linda Carter's relationship went through hell and back after he found out about her pregnancy by Max Branning. Metro UK reported that "after the couple learned Max had previously kidnapped baby Abi they decided to keep the truth about the paternity a secret from their nearest and dearest, with Mick vowing to stand by his wife."
EastEnders Spoilers – On Max And The Christmas Episode
The outlet also noted that Max already left town as Linda lost interest in him. Speaking with Good Morning Britain, Danny Dyer didn't rule out the possibility that Max returns. Recall, his actor, Jake Wood left the show after a very long run. It's not clear if his continuing story is part of the explosive Christmas episode. However, Danny noted that "It's open for him to come back for sure. The fact that he's now got a baby with Linda, the drama really, it only works if he's about."
The new EastEnders spoilers hint that there might be a lot of problems ahead. Rainie Highway's on the track of the truth about Linda's baby daddy. That all starts to come together as a few people wonder about the due date. Linda looks a bit too far advanced. Anyway, it all heats up, and it looks like more addicting drama comes along on the show. So, what else did Danny Dyer say about the Christmas episode?
Christmas Episode Brings Fireworks
Danny Dyer suggested that more than just real fireworks go off at Christmas. He said, "It goes right off at Christmas, let me tell you that now. Of course it does. It's Walford innit, mate."
Remember to check back with us often for more news, updates, and EastEnders spoilers.