Christine Brown Moving To Utah – Sister Wives Rumors Rundown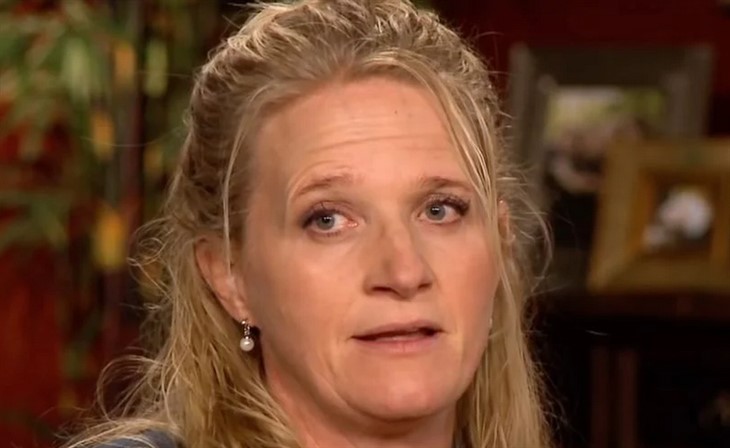 Sister Wives fans wondered if Christine Brown planned on leaving Kody and relocating to Utah since Season 15 of the show. Recall, she told Meri that she couldn't do marriage to Kody anymore. Well, in the teasers for Season 16, they revisit that discussion again. Clearly, she's sick and tired of him and said that she can't even talk to him anymore. Plenty of speculation comes ahead of the premiere about Christine and if she actually left Flagstaff.
Sister Wives Rumors Focus On Christine Brown In Utah
When Kody relocated the family to Utah, Christine purchased a nice home there. Interestingly, he signed it over to her in her name. That seemed unusual for him. Well, since then, she listed the home and found a buyer very quickly. For a while, rumors circulated on Reddit that she didn't sell it to leave for Utah. Someone claimed that they saw that her daughter Mykeili saying that she only sold it because it's the right property market at the moment. Additionally, fans know she lives at home with only Truely these days. So, perhaps it made sense to downgrade to a smaller home.
Meanwhile, on social media, other Sister Wives fans suspect that Janelle Brown also moved to Utah with Christine. That rumor arose because the two women took Truely and Savanah on a road trip to California recently. Additionally, once again, a Redditor sparked more speculation about that. They shared a screenshot of Janelle setting up a DVD in a house. Well, on her Instagram, Janelle already told her fans that she planned to move away from her RV in the cooler months. However, that is only a hint that she moves, and not necessarily all the way to Utah.
Solid Rumors About Sister Wives Star Christine?
Katie Joy of Without A Crystal Ball on YouTube broked the news that apparently, Kody's third wife moved into a duplex in Utah against the mortgage deed of her Arizona house sale. Certainly, that sounded reasonably well researched. However, The Sun took it a lot further and revealed that it is a "two-story duplex, which has two living units attached next to each other as townhouses." Quite new, it's reportedly "built in 2019." The outlet obtained a sketch from the Salt Lake City Assessor Office. They noted that "the home also features a built-in garage, porch, wood deck in the back, and a basement for both tenants." 
That info makes Sister Wives absolutely certain that Christine ditched Kody for Utah. However, according to The Sun, it's probably a rental as they couldn't find any records of her owning the property. Of course, there's always the possibility that she and Kody perhaps undergo a trial separation. Or, perhaps, as so many of the family live there, she rented a central place. That means she would likely be able to stay there and see Asypn, Mykelti, and her mom when she visits Utah.
Permanent Or Temporary Move?
In the Halloween photo above that Christine Brown shared, it doesn't look much like her Flagstaff home. Actually, that home had a balcony/porch as well, but it seemed much higher. Also, it might be a permanent move if the photo reveals the Utah duplex. You'll notice that it looks like Truely was on her way, or just returned from school.
Be sure to catch up on everything happening with SW right now. Come back here often for more Sister Wives spoilers, news, and updates.