B&B Spoilers: Eric's Confession – Steffy Leaves Town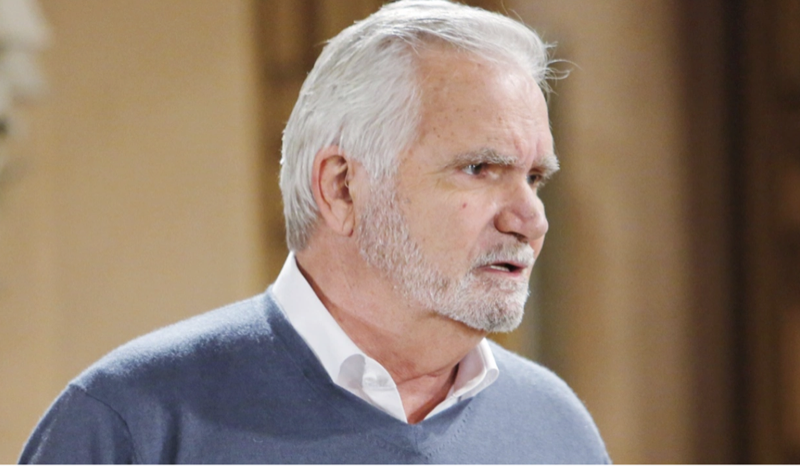 The Bold and the Beautiful (B&B) spoilers for Tuesday, August 24, 2021, reveal in Los Angeles Sheila Carter being Sheila Carter in every way. She has something to hold over Jack's head and intends to use it to her advantage.
The Bold and the Beautiful Spoilers: Quinn Gets A Shocker
Quinn (Rena Sofer) tearfully returned to Eric Forrester (John McCook) despite the fact that she admitted to Carter Walton (Lawrence Saint-Victor) that she loved him and he loved her. But she also loves her husband and he wanted her back, so Carter let her go. He felt she is better off with the man she married, plus he couldn't do this to Eric. He has been there for him for years and has been like a father to him.
Quinn hopes Eric will want to make love to her again since he wants her back. After all, that's where so many of the problems in their marriage came from and what led her to sleeping with Carter. She just wanted to feel desired and loved. Well, Eric has some big news for Quinn on Tuesday. He's been keeping a huge secret from her for quite a while and we have a feeling this has to do with their bedroom issues.
Steffy Leaves Town
Although new mother and new bride Steffy (Jacqueline MacInnes Wood) is hesitant to leave her husband and newborn for a trip to San Francisco, duty calls, so off she goes with Hope for just one day. What could happen in just one day? After all, Finn (Tanner Novlan) promised her he wouldn't see Sheila (Kimberlin Brown) so there's no way that woman could be around her sweet baby Hayes.
She even has Paris there to help out, so nothing could go wrong, right? Steffy should know that is wrong because she knows Sheila Carter and since when have things ever been safe when it comes to Sheila's obsessions. She has wanted to be a Forrester for decades and Hayes might be her ticket back into the family. Will something happen while Steffy is away to make sure that doesn't happen? Is she wrong to trust her husband and their new roommate, Paris Buckingham (Diamond White)? Stay tuned to The Bold and the Beautiful weekdays to see how these stories play out.