1000-LB Sisters Fans Wonder How Tammy Slaton Sees The World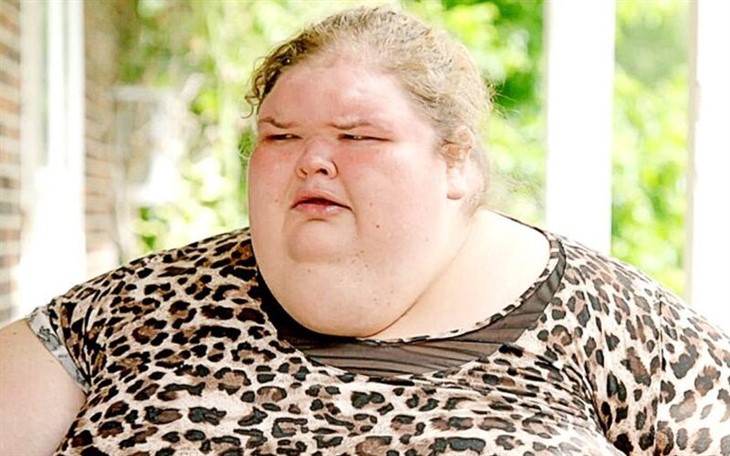 1000-LB Sisters fans grow very weary of Tammy Slaton in Season 3 of the TLC show. She just doesn't seem to have her priorities in the right place. Fans went from fearing for her to complete irritation. And, who can blame them? They really cared about her obesity which looks likely to take her life. And yet, she focuses on other issues. So, some fans just can't understand her reasoning. Actually, it's impossible to see the world through her eyes, but folks wish they could.
1000-LB Sisters Spoilers – Fans Saw Misty Chatting With Amy Slaton
This article contains spoilers for the episode that aired on Monday, December 27. In it, TLC fans saw that Chris Combs finally underwent his weight loss surgery. Meanwhile, Misty sat outside and chatted with Tammy about her boyfriends. Of course, fans know that she's always on the hunt for a new boyfriend: or girlfriend. It doesn't seem to matter which gender puts a move on her. Actually, she seems to rely in other people to make her feel happy. So, Misty thinks, like so many fans do, that her priorities are all out of whack.
1000-LB Sisters fans know that even Tammy's doctor seems confused by her decision to leave rehab early. Actually, when she weighed in heavier than before, in a previous episode, he asked her almost sarcastically, if she expected a different outcome. It seems that Tammy would rather lurk in her DMs waiting for someone to say she's "cute," than focus on her diet. Unlike most My 600-LB Life stars, she doesn't seem to grasp that her weight is likely to kill her. So, fans think she makes no effort to even try and save herself. No wonder fans wonder what life looks like through Tammy's eyes.
1000-LB Sisters Spoilers – Star Admires Chris But Can't Seem To Get There
Tammy told Misty that she feels very proud if her brother, Chris, who worked hard to lose weight. Actually, fans saw in Season2, that he went along to help support her. However, even he seems irritated and beginning to despair because she only wants to focus on finding and keeping a new lover. Obviously, Misty, like Chris and Amy worry as she seems to choose feeders, who often come along with a large girl fetish. But, Tammy just can't seem to see that.
1000-LB Sisters fans hit the comments section of the teaser for the episode. One of them wrote, "Anyone that claims them "want" to be with her Is clearly only in it for their 15 minutes of fame. We need to stop giving her so much attention and move on to somebody else because this storyline is just getting old. She's not doing anything for herself or her health and it's getting annoying."
1000-LB Sisters Spoilers – Seeing The World Through Tammy Slaton's Eyes
One person expressed a deeper sentiment about the 1000-LB Sisters star. They noted, "I wish I can see thru her eyes. She really doesn't see what the world sees. She thinks she is all that.. sad really .😢" Well, it's really impossible to understand another person unless you walked in their shoes. Or, in this case, looked at the world through their eyes. What does Tammy see? It's a valid question. However, some folks question if she even knows what she looks for. Suspicions that she will overeat herself to death by choice, linger long after each episode ends.
Come back here for everything happening with the TLC cast right now. Remember to check back with us for more 1000-LB Sisters spoilers, news, and updates.